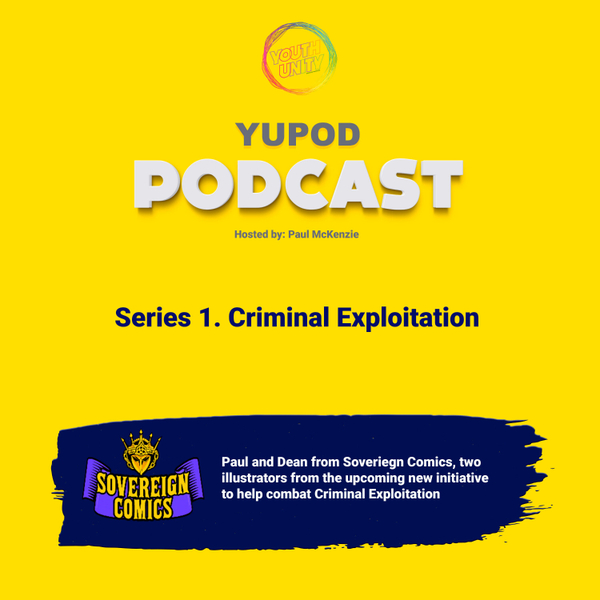 This podcast interviews Paul and Dean who are two illustrators from Soveriegn Comics Paul and Dean.
They are part of a new initiative to help combat Criminal Exploitation working alongside Liberty Lines and Youth Unity
The podcast talks about Criminal Exploitation and Grooming, we know thousands of young people are manipulated into these circles every year, sometimes under our very noses. Because of this, we really do need to inhale the problem and exhale the solution. 
Together with Liberty Lines, they have created a comic book that not only educates young people about the dangers of grooming, but gives them an alternative to the narrative that this is becoming such a normal occurrence in our society. 
Criminal exploitation is difficult to navigate once you are involved, and the more education we share around this topic will invariably save many lives.
Please visit our website for help, advice and signposting if you have any concerns.
Youth Unity - A Voice Of Change
Youth Unity Podcast
Covering topics that focus on how we can find solutions to help our young people.
Support Us
Donate with