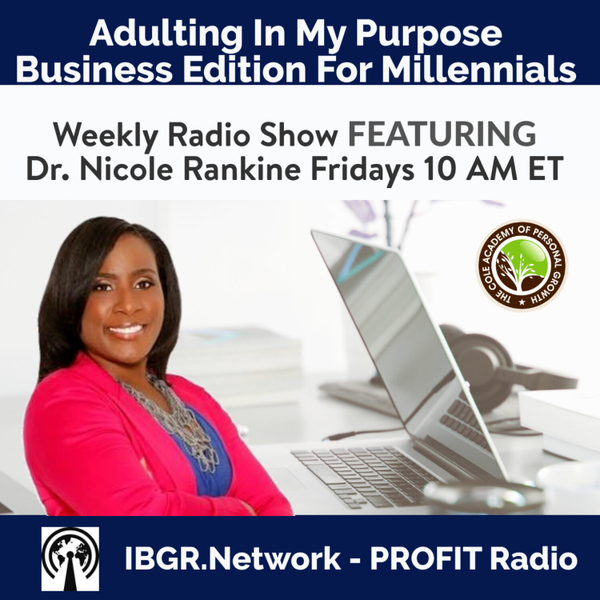 Adulting in My Purpose: Business Edition for Millennials
IBGR.Network - Profit Radio
Created by IBGR onAir Talent Dr. Nicole Rankine • 48 episodes
Adulting in My Purpose: Business Edition for Millennials
Entrepreneurship is on the rise and Millennials now leading the pack. A 2020 study by GoDaddy showed that nearly one in three millennials (30 percent) reported having a small business or a side hustle, with almost one in five (19 percent) saying it's their main source of income. 
Even with this huge number of Millennials becoming entrepreneurs to make a mark on the world through having their own business, there are many more millennials who desire to start their own business but are not sure how nor have the insight into what it takes to be successful long term.
Adulting In My Purpose will help young leaders who aspire to become business owners prepare to take their first steps into entrepreneurship. In this show, I will share my journey and how I got my start on this journey of entrepreneurship. 
Each episode has additional written information your might find helpful. Here is a complete listing of Show Notes. Want to continue the conversation? Add your thoughts in the comments section available at the bottom of each page of notes on the site. Simply click "read more" and let's get the conversations started!
Support Us
Donate with