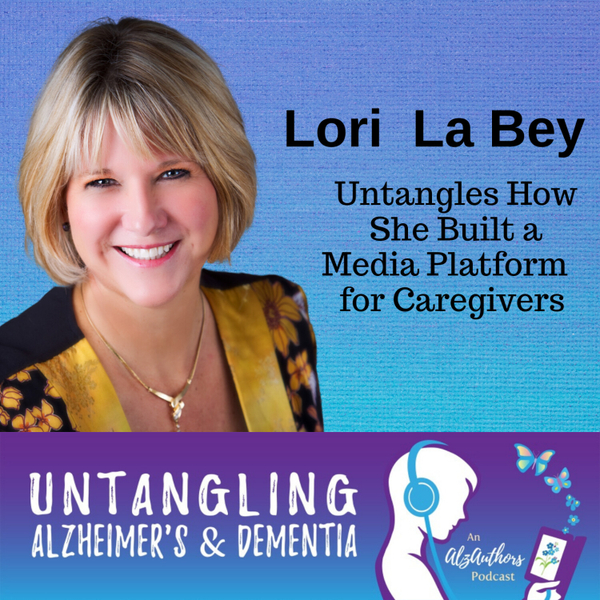 About Lori La Bey
Lori La Bey is known as an international visionary when it comes to dementia care. Just ask Oprah, Maria Shriver, or Dr. Oz who have all recognized her for her work. Prior to becoming the founder of an international advocacy group and media outlet for dementia, she cared for her own mother who lived with the condition for 30 years. Confounded by the lack of resources available to caregivers, she decided there had to be a better way, and launched Alzheimer's Speaks, providing a variety of platforms to connect people to services, products, and tools.
Lori's goal is to raise the voices of all whose lives are touched by dementia. Her platform includes the Alzheimer's Speaks Radio show, Dementia Chats, and Dementia Arts, and she is the co-founder of Dementia Map, a global directory that provides caregivers with resources to build their own roadmaps. She is a keynote speaker, trainer, and consultant, and is considered a Maria Shriver Architect of Change. Follow Lori as she shifts dementia care from crisis to comfort around the world.
In this episode, we discuss what she learned through decades of caregiving, how she built her amazing global platform, the choice we all face when confronted with a dementia diagnosis, and the benefit of looking at dementia through the lens of safe, happy, and pain-free.
Read Lori's AlzAuthors Post:
Lori LaBey, Founder of Alzheimer's Speaks, Helps AlzAuthors Celebrate 100 Posts
Read the rest of Lori's essay "A Caregiver's Nightmare: Mirror Image" in Life Choices: Putting the Pieces Together
Free Download: Alzheimer's Speaks Communication Tips PDF
Connect with Lori
***
About the Podcast
Each season our podcast brings you six of our authors sharing their dementia journeys. Please subscribe so you don't miss a word. If our authors' stories move you please leave a review. And don't forget to share our podcast with family and friends in need of knowledge, comfort and support on their own dementia journeys.
AlzAuthors is a 501(c)(3) charitable organization totally reliant on donations to do what we do. Your generosity will help cover our many operating costs, which include website hosting and maintenance fees, service charges to keep things running smoothly, and marketing expenses to promote our authors, expand our content, improve our reach, and more. Our ongoing work supports our mission to lift the silence and stigma of Alzheimer's and other dementias. To sustain our efforts please visit https://alzauthors.com/donate/ .
Thank you for listening.
Want to be on the podcast? Here's what you need to know.
Support AlzAuthors at https://alzauthors.com/donate
Please leave a review and share this podcast with a caregiver or loved one on a dementia journey.
AlzAuthors: Untangling Alzheimer's & Dementia
Welcome to the AlzAuthors podcast! We're so glad you found us. We are the global community of authors writing about Alzheimer's and dementia from personal experience to light the way for others. Join us each week as one of our authors shares their dementia journey, revealing intimate details and painfully obtained knowledge to help others currently on this path. We hope our stories offer comfort and support as we strive to break the silence and stigma surrounding a dementia diagnosis. May one of our authors speak to your experience. For more info please visit https://alzauthors.com.
Meet the Host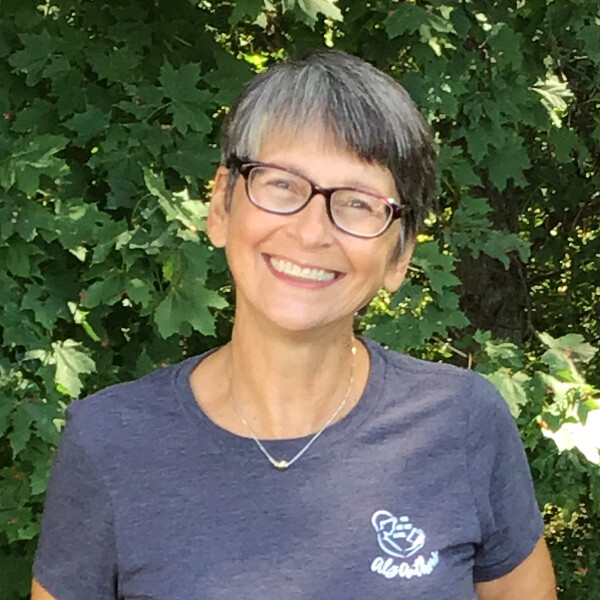 Marianne Sciucco
Podcast Producer and Host
Marianne is a registered nurse, dementia daughter, and author of the novel Blue Hydrangeas, an Alzheimer's love story. She is also a founding member of AlzAuthors and a director and manager. With more than 250 authors contributing to AlzAuthors, there is a wealth of knowledge to share.
"Our goal is to eliminate the silence and stigma surrounding the most important disease of our generation, estimated to affect 50 million people worldwide," she says. "We've curated hundreds of powerful and profound stories, spanning all disease types and stages through a variety of genres. And now you can listen to these authors tell their stories on the podcast."
Support Us
AlzAuthors is a 501(c)(3) charitable organization totally reliant on donations to do what we do. The podcast is one way we provide knowledge, comfort, and support to busy caregivers desperate for information. Your generosity will help us to continue our mission to lift the silence and stigma that often accompanies a dementia diagnosis. Please consider making a donation. Thank you.