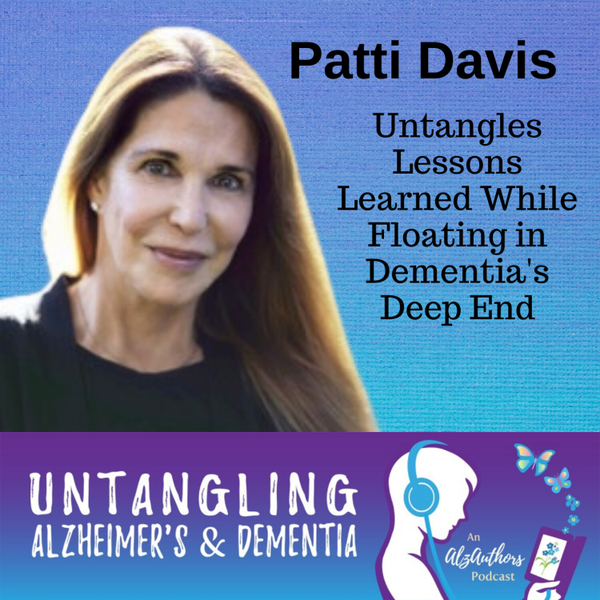 Patti Davis is an actress, author, activist, advocate, and daughter of a United States president. She has written extensively about her father, Ronald Reagan, and his Alzheimer's disease in both The Long Goodbye and now Floating in the Deep End. In 2011, she created a support group program for caregivers of people with dementia, called Beyond Alzheimer's. Floating in the Deep End is an extension of that support group — a handbook for those on the perilous and sorrowful journey of losing a loved one to this mysterious disease. It is also part memoir, as many of the memories of her own dementia journey have taken on a different resonance with time and reflection. She hopes that caregivers and readers find guidance and comfort in this book.
In this episode we discuss both the challenges and comforts of living your Alzheimer's journey in full view of the world, her approach to building caregiver support groups, and the lessons and gifts that can be found in dementia care.
Please leave a review and share this podcast with a caregiver or loved one on a dementia journey.
After the podcast
Read Patti's AlzAuthors post:
Patti Davis Pens Heartfelt Memoir/Caregiver Guide, Floating in The Deep End
Start reading Floating in the Deep End now. 
Purchase The Long Goodbye
Note: These links lead to Amazon.com. We are an Amazon Associate and may receive a small commission from book sales.
Discussion Points
Connect with Patti Davis
***
About the Podcast
Our podcast brings you the voices of authors who have lived the dementia journey and chosen to share their stories. Please subscribe so you don't miss a word. If our authors' stories move you please leave a review. And don't forget to share our podcast with family and friends in need of knowledge, comfort, and support on their own dementia journeys.
AlzAuthors is a 501(c)(3) charitable organization totally reliant on donations to do what we do. Your generosity will help cover our many operating costs, which include website hosting and maintenance fees, service charges to keep things running smoothly, and marketing expenses to promote our authors, expand our content, improve our reach, and more. Our ongoing work supports our mission to lift the silence and stigma of Alzheimer's and other dementias. To sustain our efforts please visit https://alzauthors.com/donate/ .
Thank you for listening.
Want to be on the podcast? Here's what you need to know.
AlzAuthors: Untangling Alzheimer's & Dementia
Welcome to the AlzAuthors podcast! We're so glad you found us. We are the global community of authors writing about Alzheimer's and dementia from personal experience to light the way for others. Join us each week as one of our authors shares their dementia journey, revealing intimate details and painfully obtained knowledge to help others currently on this path. We hope our stories offer comfort and support as we strive to break the silence and stigma surrounding a dementia diagnosis. May one of our authors speak to your experience. For more info please visit https://alzauthors.com.
Meet the Host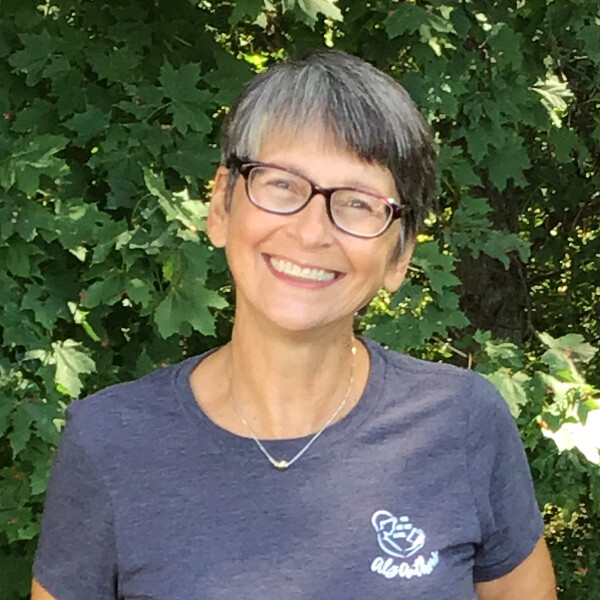 Marianne Sciucco
Podcast Producer and Host
Marianne is a registered nurse, dementia daughter, and author of the novel Blue Hydrangeas, an Alzheimer's love story. She is also a founding member of AlzAuthors and a director and manager. With more than 250 authors contributing to AlzAuthors, there is a wealth of knowledge to share.
"Our goal is to eliminate the silence and stigma surrounding the most important disease of our generation, estimated to affect 50 million people worldwide," she says. "We've curated hundreds of powerful and profound stories, spanning all disease types and stages through a variety of genres. And now you can listen to these authors tell their stories on the podcast."
Support Us
AlzAuthors is a 501(c)(3) charitable organization totally reliant on donations to do what we do. The podcast is one way we provide knowledge, comfort, and support to busy caregivers desperate for information. Your generosity will help us to continue our mission to lift the silence and stigma that often accompanies a dementia diagnosis. Please consider making a donation. Thank you.