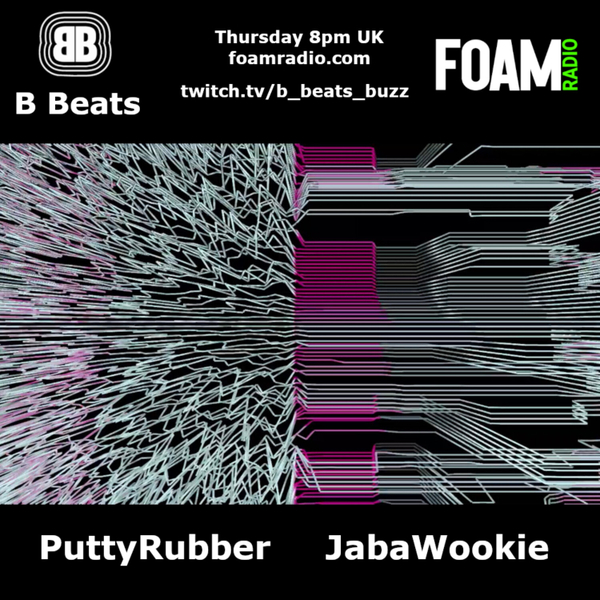 B BEATS on FOAM RADIO
B Beats FOAM PuttyRubber with guest Jabawookie , techno, acid, breaks, electronica, pop
E39
1:59:35
September 9th 2021
 Beats on FOAM even Thursday: DJs in rotation. In this episode PuttyRubber takes us from BuckFunk Breaks into Orbital and Elfenberg's neu-disco acid to Ceefax Acid Crew. She finishes with Lee Scratch Perry. Her guest is Jabawookie who takes us to the corners of his collection with HIA, Orbital and LFO who share the journey with Prince, Kylie and Britney, in his Birthday Mix!
B BEATS on FOAM RADIO
B BEATS resident DJ's on weekly rotation, with special guests.
Journey into 2 hours of quality eclectic beats: electronica, deepest house, via tech to techno, breaks and more...
Broadcast live on FOAM RADIO Thursdays 8pm-10pm Uk, 3pm EST, Midday PST.
B BEATS is a dj collective based in Brighton, Bristol, Brixton & beyond. With a shared passion for beats, bass & bringing people together, they've hosted club fundravers for bee conservation & held parties in fields for their B BEATS community.