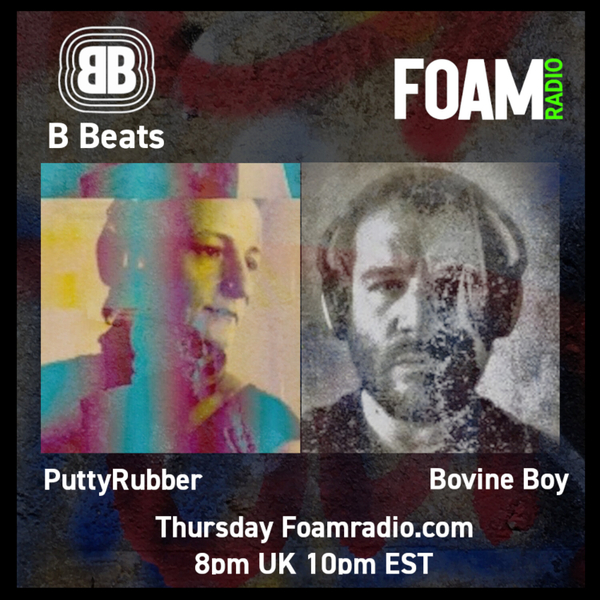 B BEATS on FOAM RADIO
B Beats PuttyRubber With Bovine Boy TECHNO ELECTRO HOUSE BREAK TECH HOUSE ACID - Ep 18
This episode of B Beats PuttyRubber plays a mix of Detroit techno, oddball techno and electro in the first hour followed by a classic tech House mix from DJ and Producer Bovine Boy.
B BEATS on FOAM RADIO
B BEATS resident DJ's on weekly rotation, with special guests.
Journey into 2 hours of quality eclectic beats: electronica, deepest house, via tech to techno, breaks and more...
Broadcast live on FOAM RADIO Thursdays 8pm-10pm Uk, 3pm EST, Midday PST.
B BEATS is a dj collective based in Brighton, Bristol, Brixton & beyond. With a shared passion for beats, bass & bringing people together, they've hosted club fundravers for bee conservation & held parties in fields for their B BEATS community.