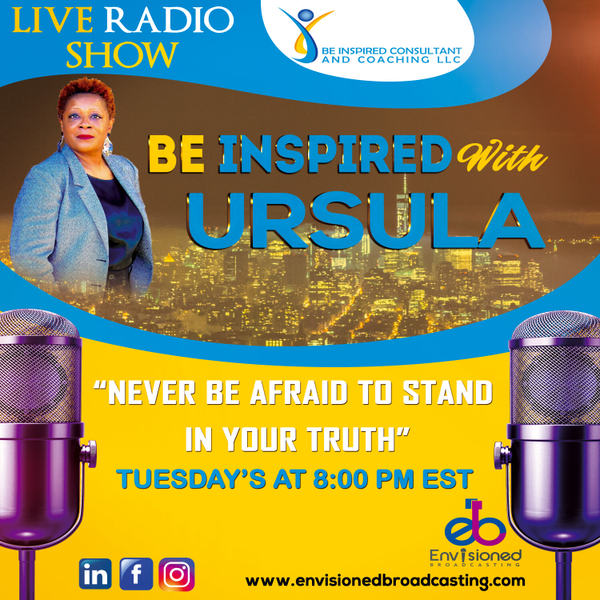 Be Inspired with Ursula
Be Inspired with Ursula
Created by Be Inspired with Ursula • 113 episodes
Be Inspired with Ursula
Be Inspired with Ursula is a show that shares inspiration, encouragement, and the life's journey of women that are taking the lead to stand in their truth. Every show, Ursula speaks with women that are taking the lead by sharing their journey which instills personal growth and development to allow them to embrace and pursue their purpose.
Meet the Host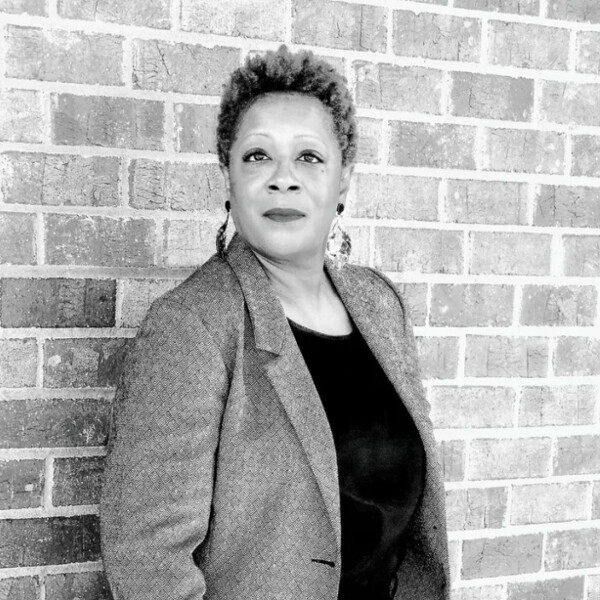 Ursula Mastin Bradley is the founder and CEO of Be Inspired Consultant and Coaching LLC and Be Inspired with Ursula Radio Show. The mission of the company is to teach organizations and individuals practical techniques and strategies in order to build and maintain a quality balanced life. The vision is to educate, empower and coach women to have a life of abundance.
As an inspirational speaker, educational consultant, best-selling author, certified life coach and mentor, Ursula's personal and professional goal is to inspire women to walk in their purpose by manifesting their dreams, goals and vision.
Ursula coaches' women in finding their God given purpose. The women may have many pain points that keep them in a place of comfort which delays their life purpose. One of her main strategies helps women to identify their strengths, weaknesses, opportunities and threats through the SWOT Analysis approach. This coaching strategy allows women to work on their weaknesses and threats which becomes an opportunity and strength.
She is the creator and founder of the H.E.L.P Movement which provides life and coping skills, strategies and techniques to millennials. She is also the founder and creator of the Facebook Community Life's Journey with Ursula and is PREA trained to teach life skill classes to women in prisons and work release programs.
Ursula is the author of Forgiving Father, coauthor of Madam President: How to Think and Act Like a Leader, coauthor of 40 Plus & Phenomenal audio and the Visionary Author for A Woman's Journey Embracing Change to Pursue Purpose Anthology Volume 1. The book Forgiving Father shares her personal experience about her father and the importance of parenting and forgiveness. The book Madam President: How to Think and Act Like a Leader includes women who shared their business or personal view and experience on leadership. The book sold out on Amazon and was selected by 180 female executives of a Fortune 100 company for their international professional book reading group. The 40 Plus & Phenomenal audio includes women sharing words of wisdom and the anthology A Woman's Journey Embracing Change to Pursue Purpose is the number one best-seller in the spiritual self-help category. The anthology shares 15 phenomenal women that share their personal journey and the importance to embrace, change and pursue purpose.
Ursula has a BS in Marketing and a Masters Degree in Adult Education and Guidance Counseling. Her additional areas of experience consist of marketing, human resources and finance.
Support Us
Donate with