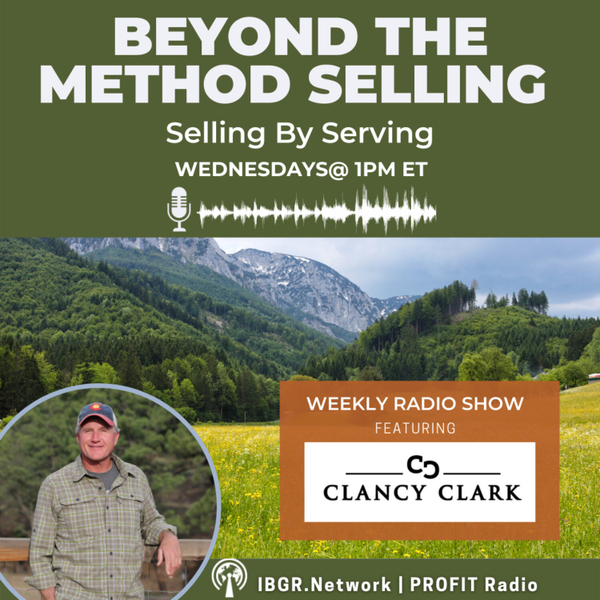 Beyond The Method Selling with Clancy Clark
DOWNLOAD. LISTEN. ENGAGE.
Created by IBGR onAir Talent Clancy Clark • 52 episodes
Beyond The Method Selling
In my 30-plus years as a successful sales professional, I have quickly risen to the top of three companies, in three different decades, in three very different markets. In each case, I started from a base of zero sales with little technical knowledge of what I was selling. And in each case, I had to build my book of business in down markets for the industries to which I was selling. These results have drawn an endless parade of fellow sales professionals, at conferences and awards banquets, asking for the key to my success. It's simple, really, I've made something other than the sale my highest priority, as you'll learn in my book, Selling By Serving.
You will also learn that I am more than just a successful salesman. I am fulfilled. I love my work and take great pride in it, but I have found a way to achieve sales success without living to work. My work is a means to the life I lead and love in Southern Colorado with my wife, my dogs and my pack goats. It is my goal to help you achieve both success and fulfillment in your own life.