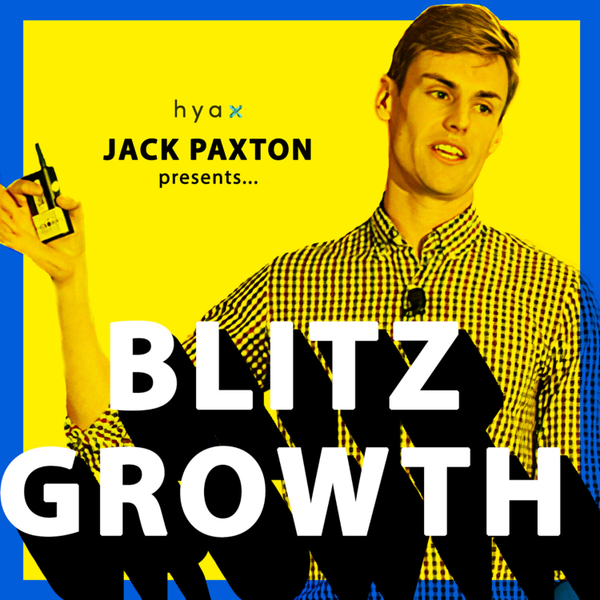 Blitz Growth With Jack Paxton
How Gregory Dzemaili defied haters & built a fitness empire (selling online training & courses)
S1E15
50:18
April 23rd 2021
Gregory Dzemaili is a successful fitness coach based in Switzerland. He left his day job to pursue his dream career in fitness by starting his own fitness and nutrition coaching studio.
Gregory's path to success was challenging, but he still managed to rise above every obstacle and make a name for himself in the fitness industry.
His latest challenge was adapting his fitness business to survive the current pandemic and lockdown restrictions.
Gregory achieved this by offering online fitness coaching classes, growing a YouTube channel, and live streaming workouts.
GUEST LINKS
- Name: Gregory Dzemaili
- Website: lebestark.ch
- YouTube: youtube.com/c/LebestarkCh_Official
RESOURCE LINKS
- Website: blitzgrowth.com
- Course, funnel, & store builder: hyax.com
- Giveaway & contest builder: vyper.ai
- Free marketing courses & guides: jackpaxton.com
Don't forget to subscribe, leave a review and tune in for the next episode!
Blitz Growth For Creators w/ Jack Paxton
Hi, I'm Jack Paxton, and we are interviewing the world's top founders & creators to share their stories on how they built their businesses. Taking a hobby, passion, or project and turning that into their full-time gig.
Learn how the average joe is building an audience/following, creating products (digital or physical), and scaling up their revenue to generate passive income.
Not only have we got some of the best creator economy growth stories but we've also scaled and built 3+ businesses ourselves!
So... tune in to learn how to start + build your business, get marketing training, deep-dive interviews, success stories, and more.
Meet the Hosts
Support Us
Donate with