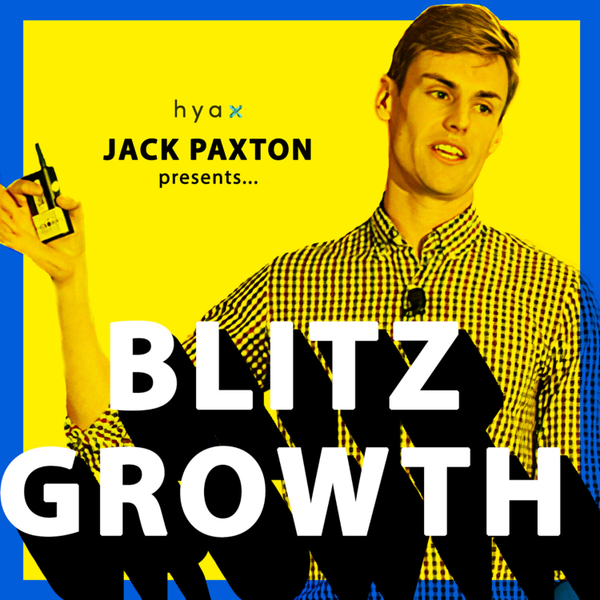 Building a million-dollar niche online store is challenging. But, if this is your goal, then you will need all the help you can get.
Jay Crew has done just that, creating a million-dollar empire for his fitness brand, Booty Bands.
Jay has excellent advice on running successful influencer marketing campaigns, turning customers into ambassadors, and spending money on ads and affiliate marketing.
If your interests lie with e-commerce, then this episode isn't to be missed! Jay Crew shares some crucial secrets on how to market and scale online stores.
GUEST LINKS
- Name: Jay Crew
- website: https://bootybands.com/
RESOURCE LINKS
- Website: https://blitzgrowth.com
- Bio link builder: https://hy.page
- Course, funnel, & store builder: https://hyax.com
- Giveaway & contest builder: https://vyper.ai
- Free marketing courses & guides: jackpaxton.com
Don't forget to subscribe, leave a review and tune in for the next episode!
Blitz Growth With Jack Paxton
Hi, I'm Jack Paxton, and we are interviewing the world's top founders & creators to share their stores.
I've also done it myself, starting software companies & marketing agencies.
Since 2011 I've profitably spent over $200M on ads, marketing strategies, experiments and made a ton of mistakes, wins, and losses, which I'll be sharing!
Tune in for training, interviews, success stories, and more.
Meet the Hosts
Support Us
Donate with