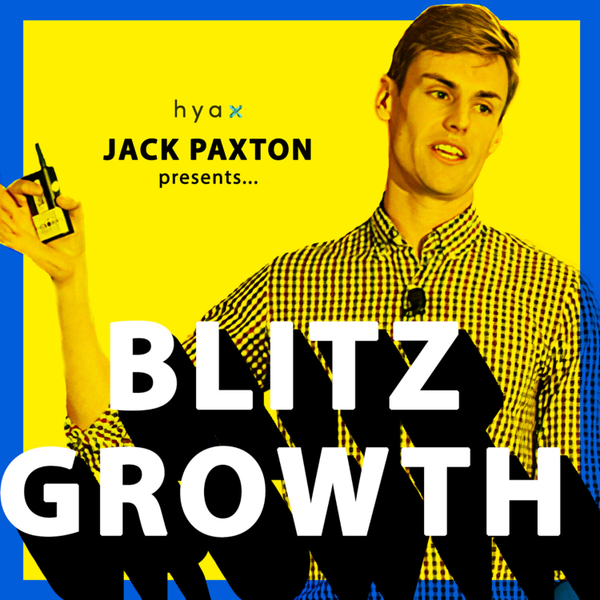 Matt Par is a very interesting individual who hit early success on YouTube (making $9k/m at 16).
His rise in the space came from being able to generate 6 figures a year without having to actually be in any of the videos himself.
He covers the process and production line he uses to churn out a ton of content quickly.
In this episode, he shares his story and tips for creating a successful YouTube channel in today's environment.
A few key things I took away were expanding into other languages when you find a successful niche, using TubeBudy, and also choosing high CPM niches to make content around.
GUEST LINKS
- Name: Matt Par
- Website: mattpar.com
- YouTube: youtube.com/channel/UCcNrmSXswsMJzuaSQknziTw
RESOURCE LINKS
- Website: blitzgrowth.com
- Course, funnel, & store builder: hyax.com
- Giveaway & contest builder: vyper.ai
- Free marketing courses & guides: jackpaxton.com
Don't forget to subscribe, leave a review and tune in for the next episode!
Blitz Growth With Jack Paxton
Hi, I'm Jack Paxton, and we are interviewing the world's top founders & creators to share their stores.
I've also done it myself, starting software companies & marketing agencies.
Since 2011 I've profitably spent over $200M on ads, marketing strategies, experiments and made a ton of mistakes, wins, and losses, which I'll be sharing!
Tune in for training, interviews, success stories, and more.
Meet the Hosts
Support Us
Donate with