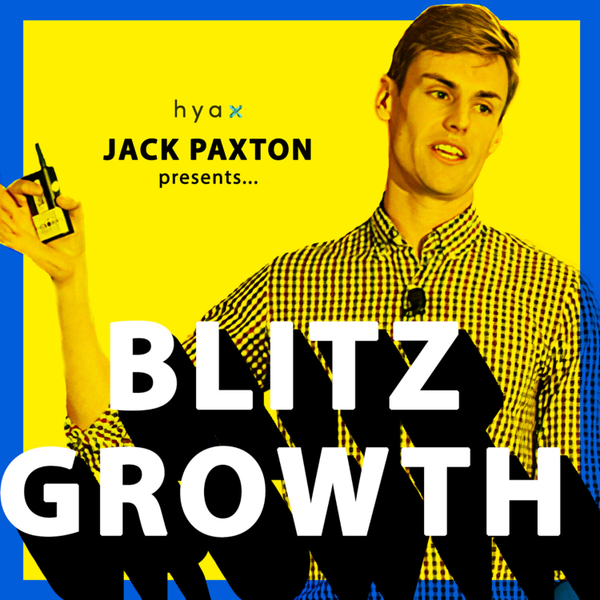 This episode will save you hundreds of hours a month if you like making systems and processes to do more in less time.
Greg pretty much started the Skillshare of Poland which educates thousands of people a day.
But that's not even the most impressive part about Greg. It's how he has adopted a "no-code" approach for automating a huge number of tasks for him daily.
He uses this to automate his 7+ YouTube channels, courses, and social media channels.
GUEST LINKS
- Name: Greg Rog
- Websites: eduweb.pl (Skillshare of Poland)
- NoCode Websites: codeless.how
RESOURCE LINKS
- Website: blitzgrowth.com
- Bio link builder: hy.page
- Course, funnel, & store builder: hyax.com
- Giveaway & contest builder: vyper.ai
- Free marketing courses & guides: jackpaxton.com
Don't forget to subscribe, leave a review and tune in for the next episode!
Blitz Growth With Jack Paxton
Hi, I'm Jack Paxton, and we are interviewing the world's top founders & creators to share their stores.
I've also done it myself, starting software companies & marketing agencies.
Since 2011 I've profitably spent over $200M on ads, marketing strategies, experiments and made a ton of mistakes, wins, and losses, which I'll be sharing!
Tune in for training, interviews, success stories, and more.
Meet the Hosts
Support Us
Donate with