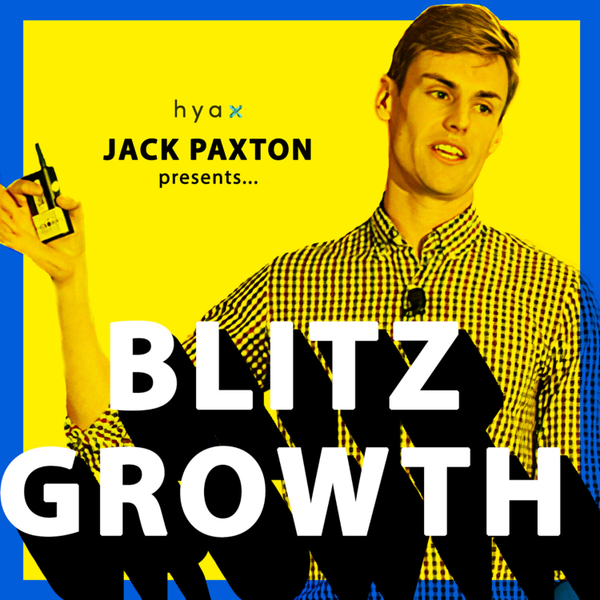 Brandon was an extremely interesting guest as he had a lot to share on the journey to 500k YouTube subscribers.
It was a bit of a shock to him as to why people liked his painting and drawing tutorials but he shares a few key things he did to get YouTube to help increase those views.
Brandon leverages viewer feedback in the comments to see what they want to watch and if his content is going to hit those high numbers of bomb.
The habits and process is also a big part of this episode as he talks about what we would do if starting all over again.
GUEST LINKS
- Name: Brandon Schaefer
- Website: schaeferfineart.com
- YouTube: youtube.com/channel/UC26yPlaptBN_X2FfWbJ-iCw
RESOURCE LINKS
- Website: blitzgrowth.com
- Course, funnel, & store builder: hyax.com
- Giveaway & contest builder: vyper.ai
- Free marketing courses & guides: jackpaxton.com
Don't forget to subscribe, leave a review and tune in for the next episode!
Blitz Growth With Jack Paxton
Hi, I'm Jack Paxton, and we are interviewing the world's top founders & creators to share their stores.
I've also done it myself, starting software companies & marketing agencies.
Since 2011 I've profitably spent over $200M on ads, marketing strategies, experiments and made a ton of mistakes, wins, and losses, which I'll be sharing!
Tune in for training, interviews, success stories, and more.
Meet the Hosts
Support Us
Donate with