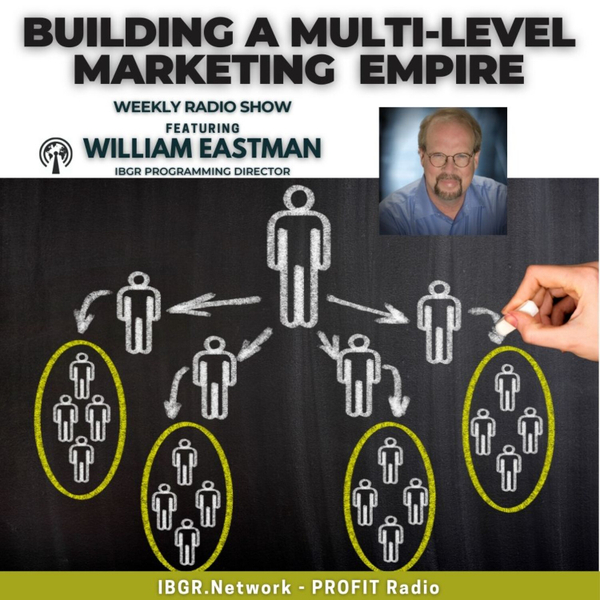 Building a Multi-Level Marketing Empire
IBGR.Network - Profit Radio
Created by onAir Talent William Eastman • 24 episodes
Building a Multi-Level Marketing Empire
Download the IBGR Business Growth Radio App for Android and iOS to catch the show live and gain access to even more resources. Find the IBGR Business Growth Radio App on Google Play and in the Apple App Store.
We have been investigating this business model for quite a while as part of the station's expansion. In fact it is how we plan to grow our sales force in 2021 and thought it would be fun to share the information with you.
Also I had the great opportunity to work the founders of Amway when they were expanding into the online world.
Key Issues - Owner Perspective:
What is MLM or multi-level marketing?
Can it work for me or my business?
How does it work?
Are you ready to build your own MultiLevel Marketing Empire?