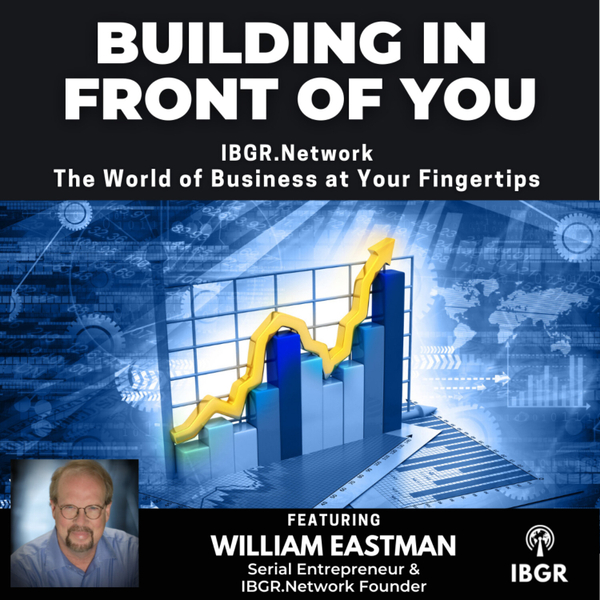 (Building in Front of You) THE FIRST SEQUEL
IBGR.Network - Profit Radio
Created by IBGR onAir Talent William Eastman • 16 episodes
(Building in Front of You) THE FIRST SEQUEL
INTRODUCTION
Where we left off last time was dealing with a '2 Sided Supply & Demand Problem' - we had to build supply (OnAir Talent or Hosts) and demand (Listeners and Subscribers) almost at the same time. We had a feel for it but the decision to Monetize Season 5 in April 2021 determined how successful we were on the supply side. 
OBJECTIVE
What lessons have we learned on building a fast growth and sustainable startup that will give you a competitive advantage over non-listeners?
WHAT DO YOU NEED TO KNOW
BFY.10 - Update from 2020 - Where Are We Today and Where Are We Going (5JUL21)
BFY.11 - Our Performance Plan for 3QTR2021 (12JUL21)
BFY.12 - IBGR's Business Models & Formula for the Post Pandemic World (19JUL21)
BFY.13 - How Has All Of This Impacted My Role (26JUL21)
BFY.14 - How Are We Monetizing The Existing Platform (2AUG21)
BFY.15 - What Are The New Elements Of Our Offer (9AUG21)
BFY.16 - Progress Report - What We Tried, How Did It Work, How Are We Going To Adapt (16AUG21)
BFY.17 - JOIN US (23AUG21)
BFY.18 - Agilean C0-Development Part 1 (30AUG21)
BFY.19 - Agilean Co-Development Part 2 (6SEP21)
BFY.20 - The Results Of Our Performance Level Assessment (13SEP21)
BFY.21 - The Results Of Our VC Stress Test - Could We Attract Investors Today? (20SEP21)
BFY.22 - Summary of What Is Next (27SEP21)
WHAT DO YOU NEED TO DO
Download our APP - Solutions On Demand and access our tool box.