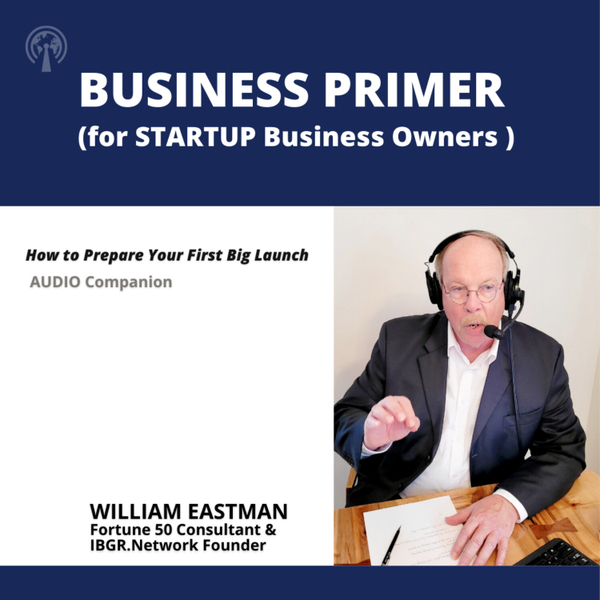 BUSINESS PRIMER (for STARTUP Business Owners )
DOWNLOAD. LISTEN. ENGAGE.
Created by IBGR onAir Talent William Eastman • 123 episodes
BUSINESS PRIMER (for STARTUP Business Owners )
Strategy - "CREATE IT"
How to provide the business long-term direction, how to provide value to customers, and organize for success. The programming in this theme is for startups and more mature companies building yearly business objectives.
​Topics:
How to create an accurate picture of the market and build a plan for brand dominance;
How to establish the company as a thought leader - the source people turn to when they need expert answers;
How to determine which industries and customer categories to target;
How to understand and predict changing customer tastes;
How to understand how the customer perceives, uses, and gains value from your products and services;
How to integrate goals and objectives that drives employee results;
How to plan and use resources (money, time, people) to achieve planned results;
How to gain competitive advantage and become the customer first choice.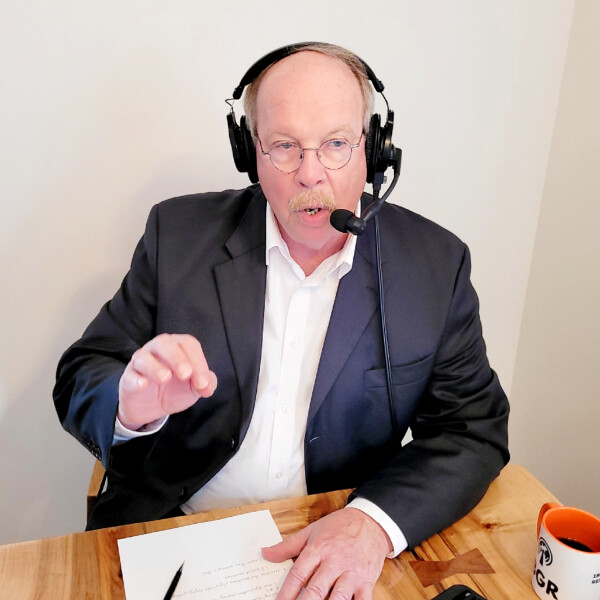 "Life only makes sense in retrospect; a life, a career can only be lived in real-time and therefore nothing is predictable or inevitable."
How I Got Here
I am a result focused entrepreneur with over 43 years in business. That includes training, consulting, and management experience working with leaders in manufacturing, pharmaceuticals, software, hospitality, higher education, and online services. My areas of expertise include leadership, team building, coaching & mentoring, organizational design & change, business development, HR solutions, strategic planning, global strategy, startups, and M&A.
Most of my later years have been in fractional consulting and business turnarounds while running several businesses such as Managing Partner of Intellectual Property at the GrowthWorx, where they created a new subsidiary, IBGR. We are building in front of you a 24x7 global internet business radio station based on our IP. All the programming is designed for entrepreneurs and business owners and heard in 183 countries. I am the interim Station Manager and VP for Demand through the end of 2022.
IBGR will launch its first Incubator and accelerator programs this year, helping global business owners without access to Venture Capital resources receive better development as entrepreneurs.
Prior to my role with GrowthWorx, I held several fractional positions with clients, including Senior Consultant for GreenMark Consulting Group, Director of Innovation at the Celebrity Service Institute, SVP Knowledge Management for the International Speakers Bureau, and the EVP of Consulting Services for Trainingscape. In my early career, I was a Managing Partner for Ken Blanchard Companies, a Team Leader for Economic Development, United Nations Development Programmes in West Africa, and served as School Chief of the Leadership Management Program for the United States Coast Guard.
If this matters to you - yes, I have the required ticket punches: an Executive MS in Management and Organizational Development from California American University, and a BS in Human Resources and Organizational Behavior from the University of San Francisco plus many educational years in Engineering working as a Marine Scientist. What I am is a serial entrepreneur (5 companies), and hold many certifications and have over 15,000 hours as a trainer and facilitator; blah, blah, blah. I know everybody says the same crap.
​If you want a really bizarre bio, go to my personal site: www.williameastman.us
OK enough of the BS, hit me up and let's talk - owner to owner: My Calendar