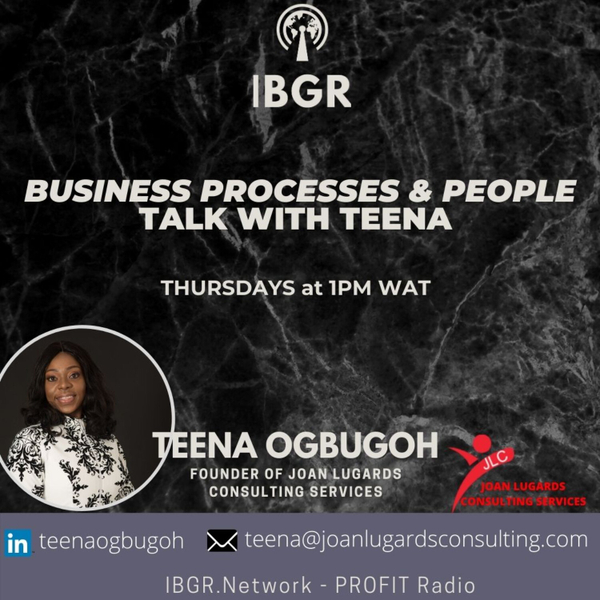 Business Processes & People Talk with Teena
IBGR.Network - Profit Radio
Created by IBGR onAir Talent Teena Ogbugoh • 100 episodes
Business Processes & People Talk with Teena
The Business Processes & People Talk with Teena International Business Radio Show... hosted by Teena Ogbugoh... broadcast live every Thursday at 1 PM WAT on ibgr.network.
Download the IBGR app to connect with Teena Ogbugoh.
Business Owners, Entrepreneurs, Solopreneurs, Managers and Supervisors often face challenges when it comes to processes, systems and people management.
This show focuses and thrives on the concept that people matter and without people in your business, you will not have a business! It helps business owners and leaders understand how to empower people with the right resources and information so they thrive and excel, because when people in your business excel, your business will succeed.
Welcome to the world of entrepreneurship!
Envision>>Empower>>Execute
Connect on Social media
Each episode has additional written information your might find helpful. Here is a complete listing of Show Notes. Want to continue the conversation? Add your thoughts in the comments section available at the bottom of each page of notes on the site. Simply click "read more" and let's get the conversations started!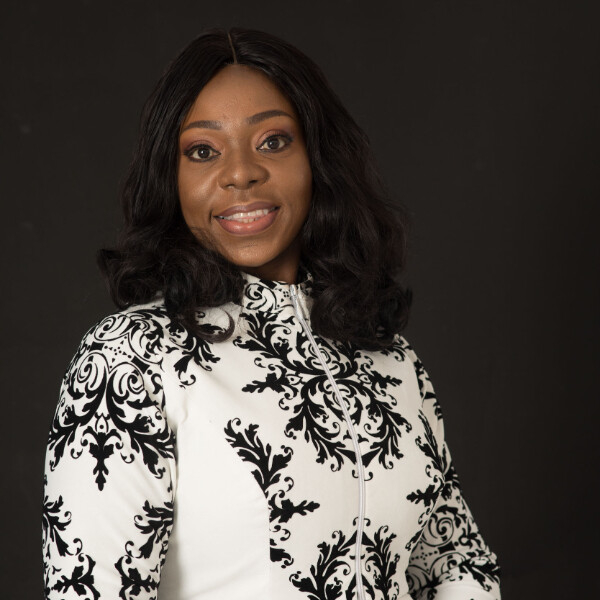 Teena Ogbugoh is an Executive Director on the John Maxwell Team as well as a certified coach, trainer and speaker. Teena is passionate about helping people, inspiring them to reach new heights in their life and businesses through changing the mindsets and belief systems.
​She has been privileged to accompany Dr. John Maxwell and 250 transformational coaches from different countries at the requests of the countries' Presidents to conduct transformational leadership trainings in Paraguay and Costa Rica.
Teena is also the founder of Joan Lugards Consulting Services, a leadership and personal development training and consulting firm in Nigeria. She is a solution based servant leader and consultant who helps individuals and organisations to close the gap between where they are and where they want to be. She does these through HR and management consulting, coaching, speaking and training. Her career spans over 23 years in Banking and Human Resource Management sector of Corporate Nigeria.
Teena has a masters' degree in International Human Resource Management from Kingston Business School, London. She is an associate member of the Chartered Institute of Personnel and Development, United Kingdom, (ACIPD), a member of the Center for Organisational Leader and Development Network in Africa (MOLDN) as well as a member of the National Institute of Marketers in Nigeria (MNIMN).
​Teena is a mentor with the Aspire Foundation UK, a body geared towards empowering women across the world in business and leadership. She also serves on The President's Advisory Committee of The John Maxwell Team as a Committee lead for Youth Development and leadership programs.
Teena broadcasts LIVE from Lagos, Nigeria
Support Us
Donate with