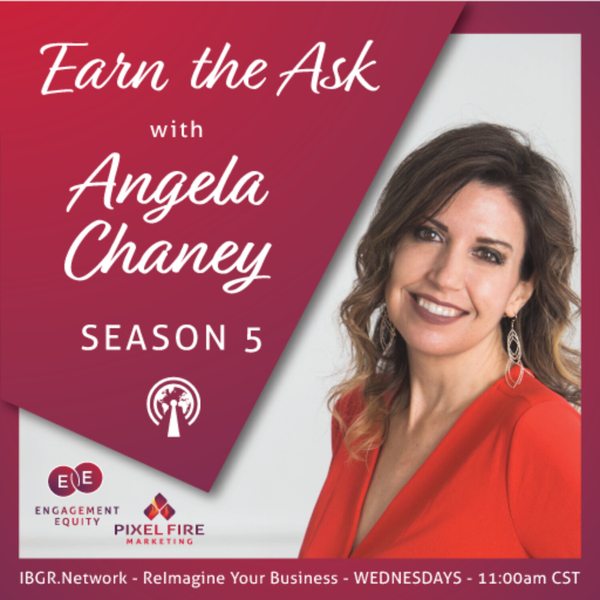 Earn the Ask with Angela Chaney
How to Use Engagement Equity to Enhance Your Marketing and Customer Relationships
Created by IBGR onAir Talent Angela Chaney • 144 episodes
Earn the Ask with Angela Chaney
Welcome to the Earn the Ask show with Angela Chaney.
Catch this show live by downloading the IBGR Business Growth Radio App for Android and iOS and gain access to even more great resources. Find the IBGR Business Growth Radio App on Google Play and in the Apple App Store.
Earning the ask is based on our company's philosophy of Engagement Equity and is all about giving your clients or prospects value and earning the right to ask them to take an action. That action can be to visit your website, come to an event you are hosting, leave you a review, or, ultimately, buy your product or service. Too many entrepreneurs ASK without first earning the right to do so. They sell, sell, sell and never think about first giving value and establishing trust.
I am the current owner of Pixel Fire Marketing, an online marketing company based in Omaha, NE. I have more than 20 years of experience in print and online marketing as well as content creation. I focus on helping small to medium-sized businesses grow their businesses through Engagement Equity and enhancing the customer journey.
Listen to Angela LIVE on the IBGR Business Growth Radio App.
Support Us
Donate with