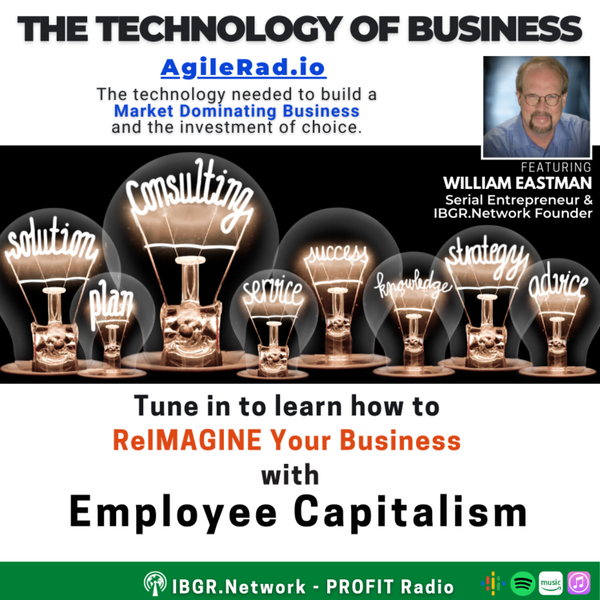 Employee Capitalism
IBGR.Network - Profit Radio
Created by IBGR onAir Talent William Eastman • 18 episodes
Employee Capitalism
INTRODUCTION
Today we start with Employee Capitalism and in preparation for the show always includes reviewing what is trending on the topic.
Apparently the whole world is eaten up with this fixation on the 'Great Reset" or on how capitalism has failed. That is a very debatable subject with large corporations because most actually operate on socialist principles like guaranteed budgets.
We are not eaten with the "that dumb ass" around here because as entrepreneurs we are by definition capitalist's and the goal of this series to is cover how to make the employees stakeholders in your success.