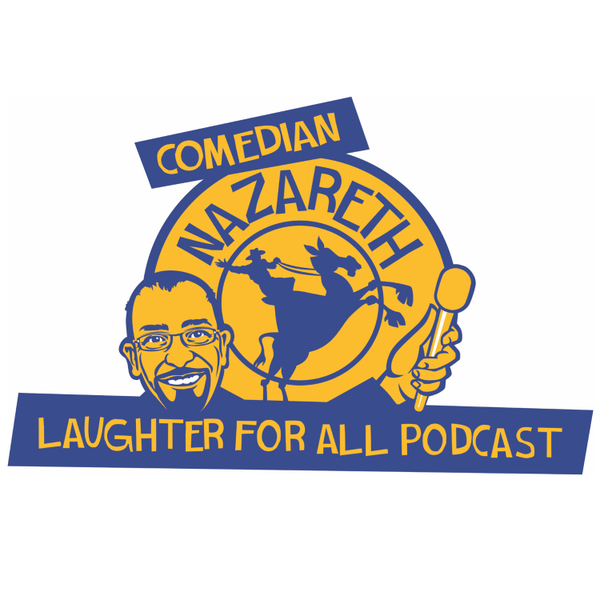 Episode Info
The Laughter for All Podcast is for people who appreciate funny clean comedy. It's for those who want some Good Medicine, encouragement and inspiration.
You will Laugh, be Entertained and Encouraged
Each Monday, Join Comedian Nazareth as he welcomes Comedians, Artists, Musicians, Pastors, Leaders and other interesting people to entertain and encourage you.
Can Anything Good Come out of Nazareth? The New York Times, The United States Armed Forces, the IRS and anyone who experienced Comedian Nazareth's show can answer Yes. To that question.
Nazareth is an award-winning comedian that performs globally. For the last 30 years He has been prescribing the Good Medicine to people worldwide.
Originally from the Holy Land but for the last 35 years, calls Southern California Home.
A man who considers his biggest credit is that he is a husband and a Father. https://www.nazarethusa.com
Powered by