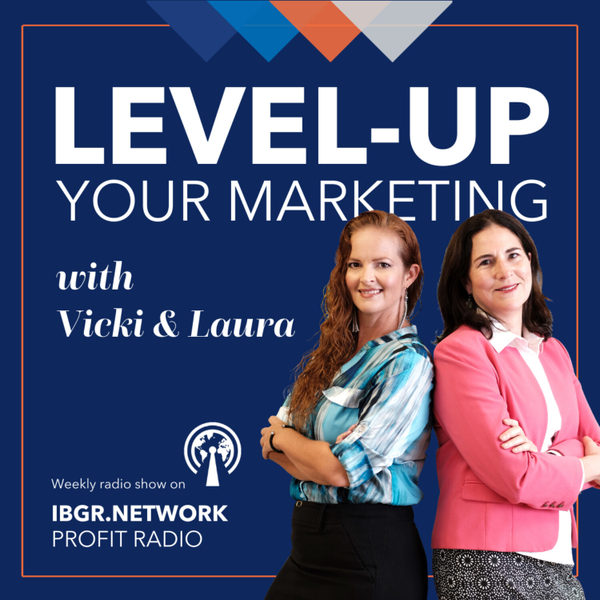 Level Up Your Marketing with Vicki & Laura
IBGR.Network - Profit Radio
Created by IBGR onAir Talent Vicki Abraham & Laura Bell • 61 episodes
Level Up Your Marketing with Vicki & Laura
Laura Ann Bell & Vicki Abraham are the marketing minds behind The Level-Up League. The Level-Up League is a marketing club for entrepreneurs taking their business from pre-launch to start-up and beyond. It's the place to get connected, share insights, learn and grow.
This show is where you can soak up the inspiration, advice and mentoring, step into your marketing superpowers - you know you have them - and take action to Level-Up your business, through marketing.
Each episode has additional written information your might find helpful. Here is a complete listing of Show Notes. Want to continue the conversation? Add your thoughts in the comments section available at the bottom of each page of notes on the site. Simply click "read more" and let's get the conversations started!
Download the IBGR Business Growth Radio App for Android and iOS to catch the show live and gain access to even more resources. Find the IBGR Business Growth Radio App on Google Play and in the Apple App Store.