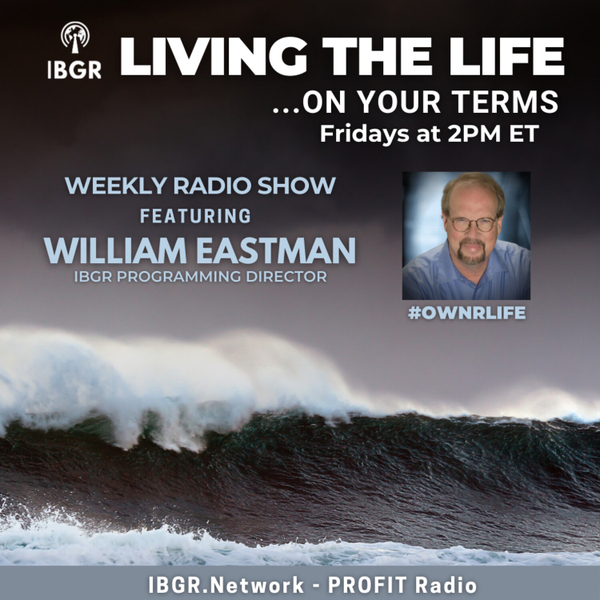 Living The Life...on YOUR Terms with William Eastman
IBGR.Network - Profit Radio
Created by IBGR onAir Talent William Eastman • 135 episodes
Living The Life...on YOUR Terms with William Eastman
Living the Life….On Your Terms" is the name and tagline for my show on IBGR heard every Friday at 2:00-3:00pm EST, 10-11am AEST, 11:30-12:30pm IST, and 1:00-2:00pm GMT.
Catch this show live by downloading the IBGR Business Growth Radio App for Android and iOS and gain access to even more great resources. Find the IBGR Business Growth Radio App on Google Play and in the Apple App Store.
The show focuses on helping owners to stop working in the business as glorified technicians or managers and to start thinking like Executive's of multi million dollar operations by working on it. I cover all of the issues related to building a foundation for fast and sustainable growth while dealing with the demands on the owners expanding role in the business.
Known as the "Founder Trap", this is the #1 reason businesses fail to grow to its full potential - I know, been there. I did it and succeeded, or didn't and failed. Make sure you are with us every Friday at 2pm ET for the most power 60 minutes in business radio.
Join us LIVE on social media (IBGRnetwork) or the IBGR.Network to Grow With Us.
Listen to Bill LIVE on the IBGR Business Growth Radio App.