Effective marketing is difficult to get right, and independents like us have a lot to juggle when marketing ourselves.
Hubspot says that the biggest determinant of effective marketing is your audience. If we're not properly targeting our ideal clients, we might as well not be marketing at all.
In this episode, Dan Sanchez and Alastair McDermott discuss how to start building an audience, what types of channel to target, and how the different types of content can work for each channel.
They also discuss Dan's two channel rule, how to use long form and short form content synergistically, and how to use content to save time.
"Have one channel for short form content, one channel for long form content. Short form would be like LinkedIn, Twitter, Tik Tok, long form would be blogs, podcast, YouTube videos. Being okay with being all in on just two mediums is probably the best thing you can do as a solopreneur or independent consultant." -- Dan Sanchez on The Recognized Authority podcast
"Get more out of your content, use your content to save you time. Whatever your long form channel is, use it to answer questions. Keep a list of all the questions you get, write the best possible answer that you can without customizing it for the client." -- Dan Sanchez on The Recognized Authority podcast
🗒️ Show Notes 🗒️
Access all the links mentioned in this episode in the show notes here: 
👉👉 https://therecognizedauthority.com/building-your-audience/ 👈👈
----------------------------------------------------------------------------------------------
✉️ Subscribe to the email list at TheRecognizedAuthority.com
🎙️  Record a question or voice message for the show at TheRecognizedAuthority.com/question
⭐ Like what you heard? Please help share the podcast by leaving a rating & review
🤗 Connect with Alastair and The Recognized Authority:
The Recognized Authority
The Recognized Authority: the podcast that helps independent consultants and subject matter experts to get more clients without having to beg for referrals, or make soul-destroying cold calls!
This podcast features interviews with successful consultants - in any field - who are willing to share the ups and downs of their story to inspire and educate our listeners.
We also interview marketing and sales experts who have a message or lesson that is relevant for a B2B professional services audience.
We'll cover all aspects of business developement, sales, marketing and lead generation with advice, tips and in-depth analysis specifically aimed at independent consultants & specialized consulting firms.
Meet the Host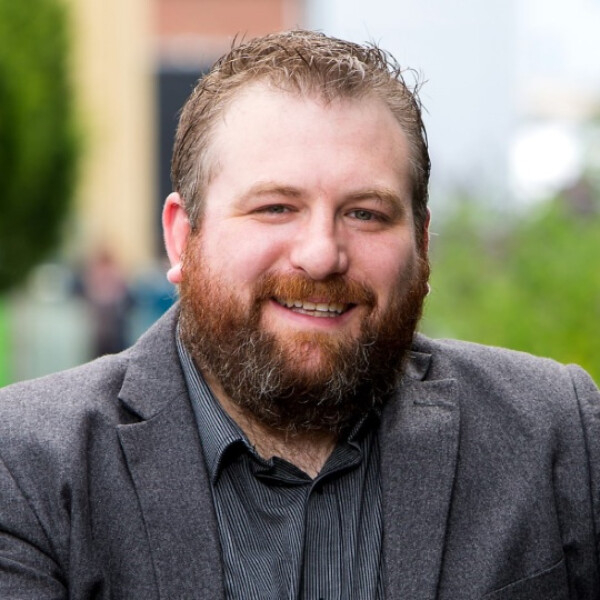 I created the The Recognized Authority podcast to help independent consultants and experts to get more clients without being dependent on referrals.
I'm a former software engineer who has converted to "The Dark Side" becoming a business and marketing consultant. I built my first website on GeoCities in the before-time of 1996, and I've been hooked on websites ever since.
I left a safe corporate job in early 2007 to start and grow my digital marketing business during the worst recession in modern history - that was a wild ride!
Along the way I co-founded several start-ups, some of which were mildly successful, and I wrote a book called "Running a Website with WordPress: A Quick Guide for Business Owners".
If you're reading this, I'd love to connect with you on the socials - please add me on your social network of choice via the icons above!