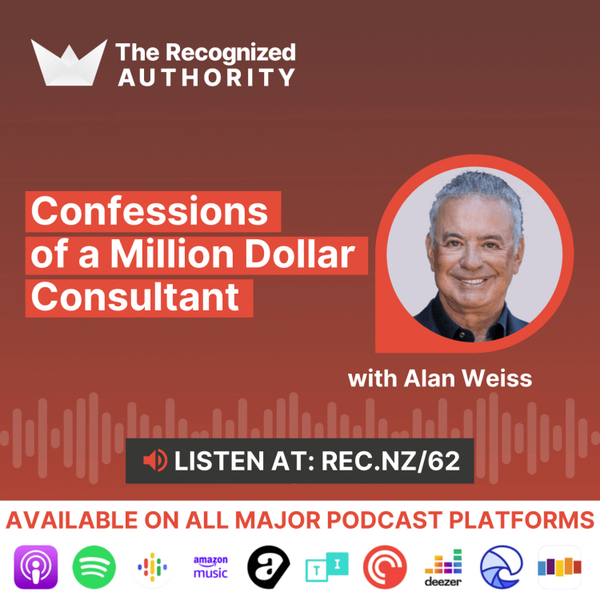 Growing a consulting business to seven figures seems an impossible goal for many independent consultants, but it is possible, and my guest today is the Million Dollar Consultant himself, Dr. Alan Weiss.
Alan is a polarizing character, probably the most polarizing figure in the consulting industry. During this conversation I ask him about his provocative and contrarian style, and he explains his perspective and why he likes to poke people. 
At the same time, even those who aren't fans of that style have to acknowledge the huge contributions he has made to the industry through his publishing. His contributions to the body of knowledge are remarkable.
In this episode, Alan Weiss and Alastair McDermott discuss building authority through publishing, why to choose a contrarian position, and how to grow a consulting business. 
They also discuss how to reframe a conversation with clients, why confidence is essential to success in consulting, and the importance of long-term relationships.
"I poke people, because people need to be poked! If you're on a plateau, that plateau erodes: the only way to be successful is to continue to grow. The secret to continued growth is innovation." -- Alan Weiss
"How do I differentiate myself? I'm going to disagree with common practice. The readers hated it, wrote letters to the editor. I was so naive, I called to apologize. He said to me: they read it. That was an eye opener." -- Alan Weiss
"There is something worse than no business. It's called bad business. Not all clients are good clients. There are some clients you just don't want to take on. And there are clients you have taken on that you need to fire." -- Alan Weiss
"You have to walk into a client's office as a peer. They might have a larger office, they might have a $3 million or $30 million budget, they might have 1000 people working for them. But you are the expert." -- Alan Weiss
🗒️ Show Notes 🗒️
Access all the links mentioned in this episode in the show notes here: 
👉👉 https://therecognizedauthority.com/million-dollar-consultant 👈👈
----------------------------------------------------------------------------------------------
✉️ Subscribe to the email list at TheRecognizedAuthority.com
🎙️  Record a question or voice message for the show at TheRecognizedAuthority.com/question
⭐ Like what you heard? Please help share the podcast by leaving a rating & review
🤗 Connect with Alastair and The Recognized Authority:
➡️ LinkedIn ➡️ Twitter ➡️ YouTube 
The Recognized Authority
The Recognized Authority: the podcast that helps independent consultants and subject matter experts to get more clients without having to beg for referrals, or make soul-destroying cold calls!
This podcast features interviews with successful consultants - in any field - who are willing to share the ups and downs of their story to inspire and educate our listeners.
We also interview marketing and sales experts who have a message or lesson that is relevant for a B2B professional services audience.
We'll cover all aspects of business developement, sales, marketing and lead generation with advice, tips and in-depth analysis specifically aimed at independent consultants & specialized consulting firms.
Meet the Host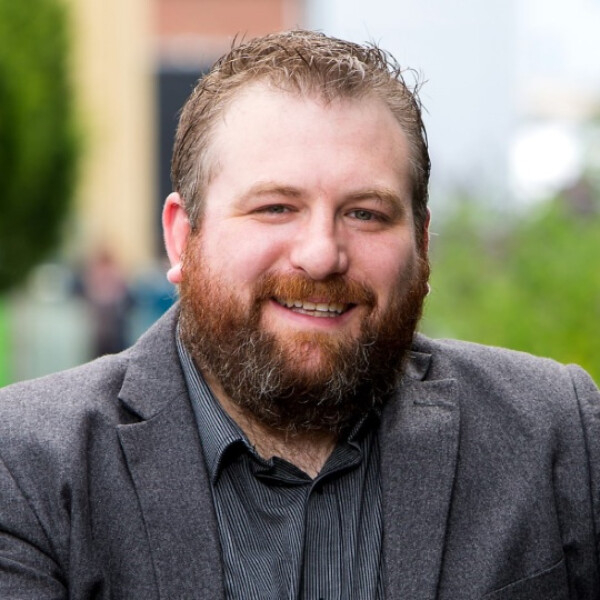 I created the The Recognized Authority podcast to help independent consultants and experts to get more clients without being dependent on referrals.
I'm a former software engineer who has converted to "The Dark Side" becoming a business and marketing consultant. I built my first website on GeoCities in the before-time of 1996, and I've been hooked on websites ever since.
I left a safe corporate job in early 2007 to start and grow my digital marketing business during the worst recession in modern history - that was a wild ride!
Along the way I co-founded several start-ups, some of which were mildly successful, and I wrote a book called "Running a Website with WordPress: A Quick Guide for Business Owners".
If you're reading this, I'd love to connect with you on the socials - please add me on your social network of choice via the icons above!