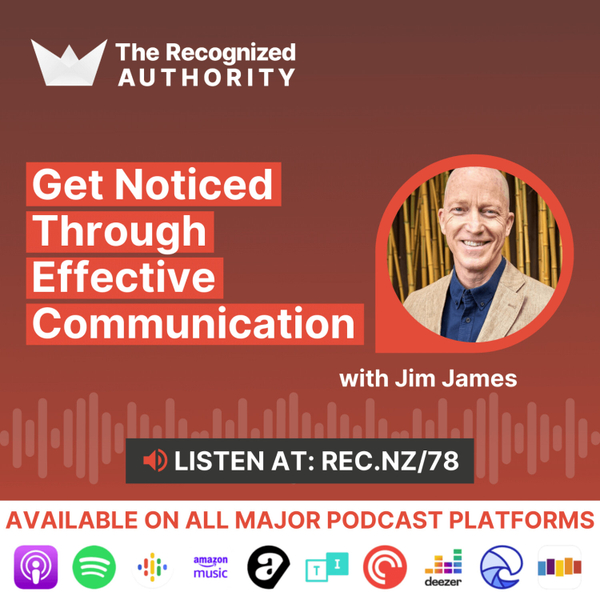 Getting noticed by the right people - for the right reason - is what marketing is all about. But getting noticed isn't easy when there's an entire internet competing for attention. So how do we do it?
In this episode, Jim James and Alastair McDermott discuss why and how to get noticed, the practical elements of PR, and what are the elements of viral content.
They also discuss how to curate a book from podcast interviews, why listening first is such an important part of the process, and how to get in alignment with your audience.
"I think that one of the qualities of an authority is they stand out, and conformity rarely helps anybody to stand out. You have to be willing to take a little bit of risk, do something that shows that you're passionate about the subject." – Jim James on The Recognized Authority podcast
"Many people start talking about themselves before listening to what other people are interested in. It's the social equivalent of going to a party and not even asking someone else's name but just saying "Hi, my name is Jim, let me tell you about me"." -- Jim on The Recognized Authority podcast
👑 Learn more about the Authority Labs mastermind group programme: https://therecognizedauthority.com/group 👑
🗒️ Show Notes 🗒️
Access all the links mentioned in this episode in the show notes here: 
👉👉 https://therecognizedauthority.com/get-noticed-through-effective-communication/ 👈👈
----------------------------------------------------------------------------------------------
✉️ Subscribe to the email list at TheRecognizedAuthority.com
🎙️ Record a question or voice message for the show at TheRecognizedAuthority.com/question
⭐ Like what you heard? Please help share the podcast by leaving a rating & review
🤗 Connect with Alastair and The Recognized Authority:
The Recognized Authority
The Recognized Authority: the podcast that helps independent consultants and subject matter experts to get more clients without having to beg for referrals, or make soul-destroying cold calls!
This podcast features interviews with successful consultants - in any field - who are willing to share the ups and downs of their story to inspire and educate our listeners.
We also interview marketing and sales experts who have a message or lesson that is relevant for a B2B professional services audience.
We'll cover all aspects of business developement, sales, marketing and lead generation with advice, tips and in-depth analysis specifically aimed at independent consultants & specialized consulting firms.
Meet the Host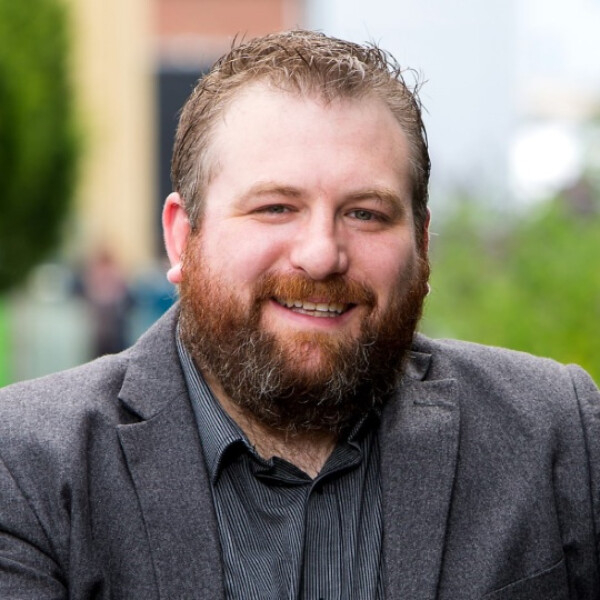 I created the The Recognized Authority podcast to help independent consultants and experts to get more clients without being dependent on referrals.
I'm a former software engineer who has converted to "The Dark Side" becoming a business and marketing consultant. I built my first website on GeoCities in the before-time of 1996, and I've been hooked on websites ever since.
I left a safe corporate job in early 2007 to start and grow my digital marketing business during the worst recession in modern history - that was a wild ride!
Along the way I co-founded several start-ups, some of which were mildly successful, and I wrote a book called "Running a Website with WordPress: A Quick Guide for Business Owners".
If you're reading this, I'd love to connect with you on the socials - please add me on your social network of choice via the icons above!