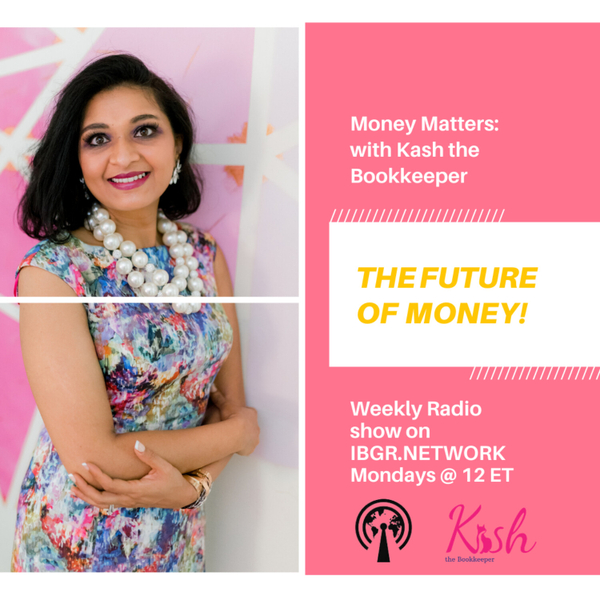 MONEY MATTERS WITH KASH THE BOOKKEEPER
DOWNLOAD. LISTEN. ENGAGE.
Created by IBGR onAir Talent Kasfia Rashid • 200 episodes
MONEY MATTERS WITH KASH THE BOOKKEEPER
"Making good judgements when one has complete data, facts, and knowledge is not leadership- it's bookkeeping."-Dee Hock FOUNDER AND CEO EMERITUS VISA USA AND VISA INTERNATIONAL, NOW VISA INC
My name is Kasfia Rashid but you can call me Kash. It is my job to prepare you to understand the language of business AKA accounting. Think about it, what is the first thing you learn when you decide to travel to a foreign country? The language, of course! Warren Buffett, said that accounting is the language of business. So who better to learn from than an accountant with over 16 years worth of experience!
My mission is to repair the gap between small business owners and their bookkeeping processes. Take back control of your business and leave the bookkeeping to me. I am not your average bookkeeper. I understand that discussing money is difficult, my no-nonsense attitude combined with a no-judgement approach creates a safe environment. Ready to add the expertise of a corporate back office accounting manager to your small business?
Accounting Coach
Quickbooks Online
​Monthly Bookkeeping Maintenance​
"Money matters-Ask the Bookkeeper" is all about answering burning accounting questions! You know, the ones you would only ask your best bookkeeping buddy. Each show will have one main question from the audience with supporting questions from my various travels. Have a question to ask? Don't be shy, step right on up. We will follow the same path as last season with two shows on each of the main concepts of accounting and one show for each financial statement! 
Each episode has additional written information your might find helpful. Here is a complete listing of Show Notes. Want to continue the conversation? Add your thoughts in the comments section available at the bottom of each page of notes on the site. Simply click "read more" and let's get the conversations started!
Catch this show onDemand by downloading the IBGR Business Growth Radio App for Android and iOS and gain access to even more great resources. Find the IBGR Business Growth Radio App on Google Play and in the Apple App Store.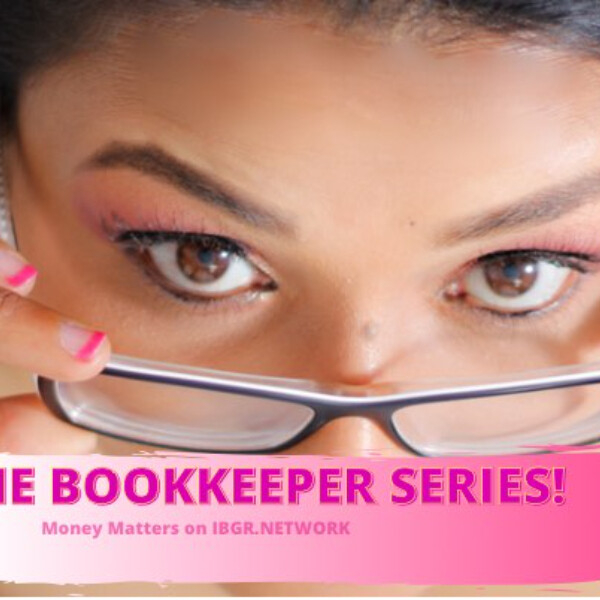 Kasfia Rashid
Kash the Bookkeeper
Kash grew up in Brooklyn, NY and is a proud only child of a single mother who immigrated from Bangladesh.
Her accounting career started at age 8 when it was discovered that someone was skimming from her piggy back. After a careful audit of her records (kept in a little pink book) she confronted her mother about the missing funds.
In 2003 (12 years later-finally allowed out again) she started working in a Manhattan CPA firm while earning her degree in accounting with a double major in finance and economics.
Her corporate career ended in the hedge fund industry in 2014. She is a QuickBooks Online certified pro, and excel wizard and an automation expert. By having Kash as your bookkeeper you gain a partner, who acts as an extension of your C-class executive team, bringing the expertise of a corporate back office accounting manager to your small business.
​When she is not managing small business's books and records, Kash can be found networking at her BNI meeting on Tuesdays, attending monthly WHIMBY events, and other various networking organizations around town.
​Kash broadcasts from Richmond, VA