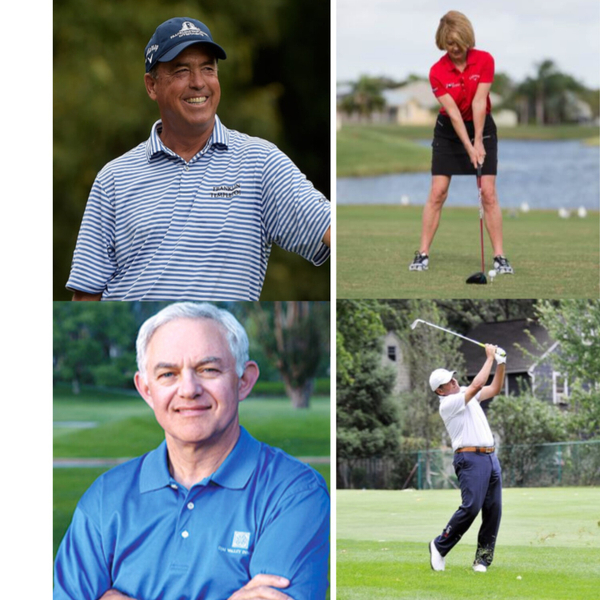 2011 US Senior Open Champion Olin Browne, Golf Positive Founder Debbie O'Connell, the Author of Zen Golf & Zen Putting Dr. Joe Parent, plus long lost cousin and PGA Professional John Mascari Join Me.
I'll get Olin's thoughts on the PGA Tour Champions season restarting and what he expects the rest of the season to be like. We'll also talk about the 59 he shot while qualifying for the 2005 US Open. I'll talk with Debbie O'Connell about the mental game and how to keep a positive mindset on the course after we've hit a couple of wayward shots. I'll delve deeper into the mind and mental game with Dr. Joe Parent. We'll talk about Mindfulness and how to not get ahead of ourselves when we're on the cusp of a great round.. Then I'll round out the show with Cousin John and we'll talk about his stay at home series "Tips from John's Backyard" and what piece of new technology that he's excited to use when he can get back out on the course.
next on the tee with chris mascaro
Hear Golf's Greatest Legends, Players, & the Top Instructors in the Game Sharing Their Stories, Insights, & Playing Lessons.
Next on the Tee is all about giving the game's greatest players the opportunity to open up and share their stories. You'll hear what it was like competing against other great players, plus in major championships. How did they deal with the pressure? What was it like being a part of those events? You'll get insights into what's going on in the game now. The Top Instructors in the game also join me and share playing lessons to help you lower your scores and have more fun.
Check out our Web site, www.nextonthetee.net, to stay up-to-date with our guest schedule plus what's happening with the show. Make us a part of your regular golf content to hear all the best the game has to offer.