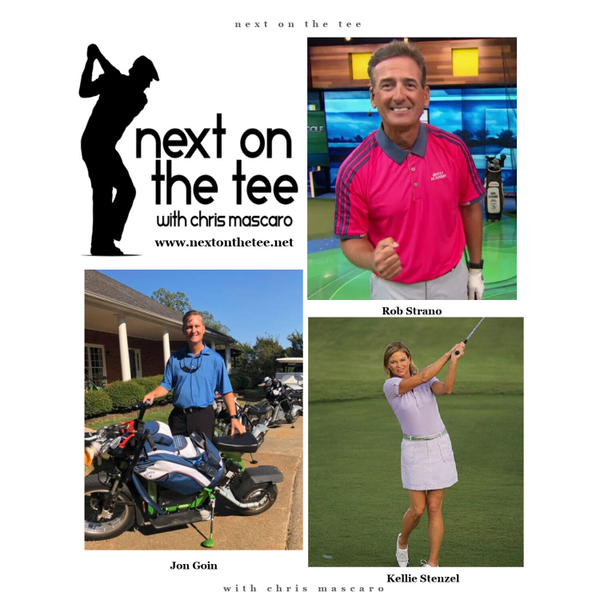 Episode Info
Two of the Top Instructors in the game, Rob Strano and Kellie Stenzel, plus the former Head Professional at TPC Southwind in Memphis and now Owner of the TimberTruss Golf Club in Olive Branch, Mississippi, join me...
Rob Strano shares his thoughts on Bryson DeChambeau, what his long drives could mean at The Masters, plus tips for how to putt well on aerated greens and the myth that all putts break towards the water.
Kellie Stenzel talks about her trip to Jackson Hole, Wyoming and across the state of Montana playing golf along the way. She also shares tips for how to get center face contact for greater distance, when and if there are shot where you should change your grip, and how to get distance control on our chip shots.
Jon Goin shares his golf journey that led him to being the Head Golf Professional at TPC Southwind in Memphis site of the WGC FedEx - St. Jude Invitational. Jon shares two favorite stories from tournament time, both include Phil Mickelson. Jon now owns Timber Truss Golf Course in Olive Branch, Mississippi and he talks about how they are making the game even more fun by replacing some golf carts with Finn Scooters that are allowing their players to complete their rounds in about 2 hours. We also hear how they are breaking down old barriers that kept people from wanting to play golf and how he's bringing private club customer service to his public course. 
Powered by