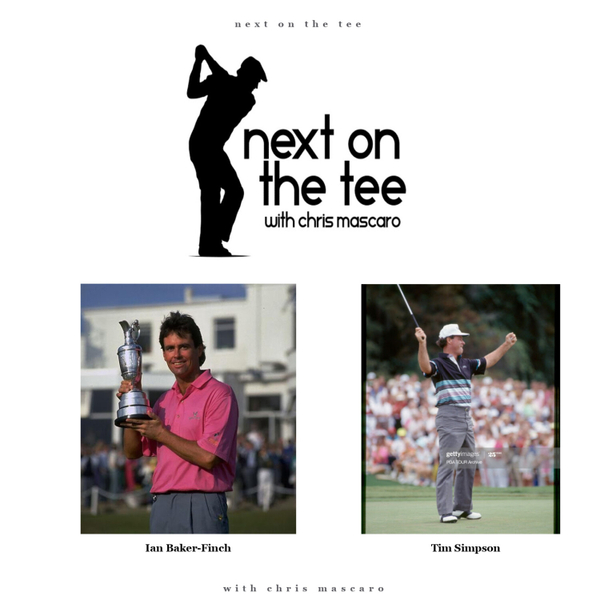 Tim shares his stories about:
His college playing days at the University of Georgia and some of the great talent he played with and against in the SEC.
Being successful playing in the Georgia Open and winning the Southern Open in Columbus, Goergia, but struggling with expectation in The Masers.
His 1990 season when he finished T5 in the US Open, T12 in the Open Championship, and T8 at the PGA Championship. 
Ian Baker-Finch shared his memories from:
His 1991 Open Championship
The year he spent with the Claret Jug
His early 90's success at Augusta National
What that first drive up Magnolia Lane was like
Learning to play reading Jack Nicklaus' book Golf My Way, then later getting to play with Jack on Tour.
The two times he's been hit with a golf ball while broadcasting
What to expect this week at the FedEx WGC Tournament.
next on the tee with chris mascaro
Hear Golf's Greatest Legends, Players, & the Top Instructors in the Game Sharing Their Stories, Insights, & Playing Lessons.
If you love golf tune in and you'll hear some of the game's greatest players sharing stories from their lives inside and outside the ropes. Plus, you'll get insights into what's going on around the PGA & LPGA Tours. Want to lower your scores? The Top Instructors in the game share playing lessons to help you play better and have more fun.
Check out our Web site, www.nextonthetee.net, to stay up-to-date with our guest schedule, plus send us your questions and we'll get our guests to respond to them on the show. Make us a part of your regular golf content to hear all the best the game has to offer.