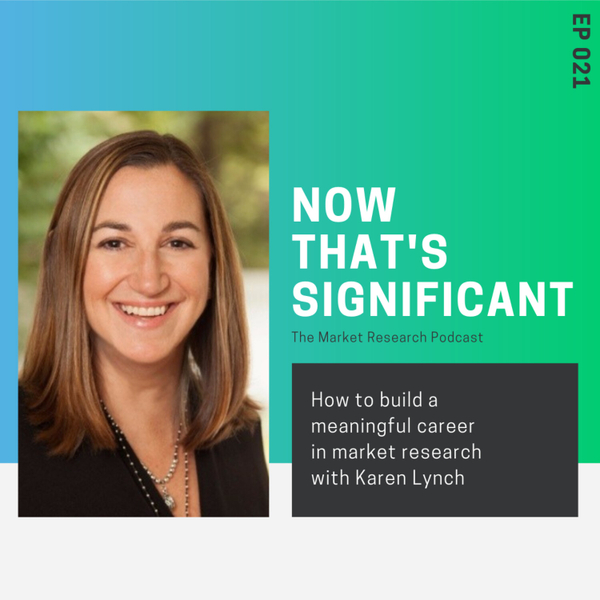 In this episode of Now that's Significant, we were joined by Karen Lynch, the new Head of Content at GreenBook.
Like Infotools, Karen has been in the research industry for 30 years, largely as a full-time qualitative researcher. She merged her two passions in joining GreenBook as Head of Content; her role is responsible for the overarching content strategy and influencing the editorial direction of GreenBook's industry-leading blog, podcast and global events.
During the episode, we talked about:
- How mindfulness, networking, and taking the plunge are all key parts of building a meaningful career in the market research industry - or any industry for that matter.
- We looked at what it means for each of these three parts and how we can do better.
- We touched on the role of creative and lateral thinking in crafting a successful career in the insights sector.
- We looked at the role that GreenBook plays in the market research and insights industry.
- And we finished on what could be instore for us in the years to come.
Enjoy the show
Now that's Significant
Now that's Significant: The market research podcast brings together the greatest minds in the insights industry to discuss the pertinent challenges and opportunities we're facing.
The team from Infotools rotate the hosting responsibilities to bring a range of passion, experience, energy, and views to the show.
Check out transcribed episodes on our website at Infotools | Resources