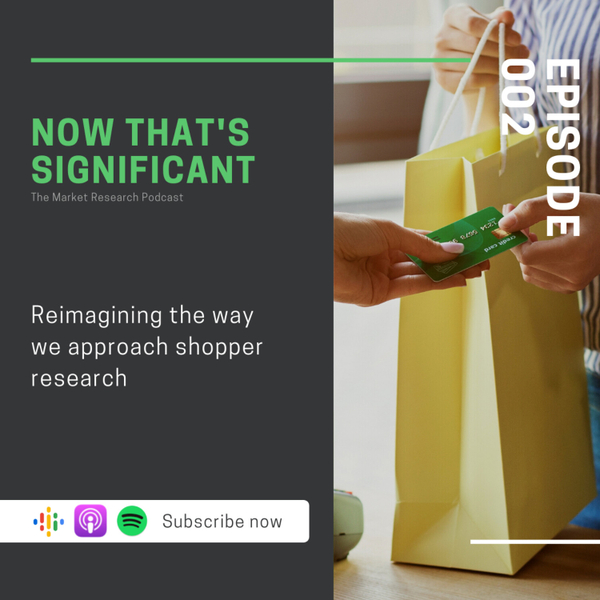 Now that's Significant
Reimagining the way we approach shopper research with Rebecca Brooks
E2
31:08
February 15th 2022
Rebecca Brooks, CEO and Founder of Alter Agents, a full-service, strategic market research consultancy reimagining research in an era of shifting decision making, joins us on the show to discuss Shopper Promiscuity, a mass shift away from loyalty as we've known it.
She spends the episode drilling into that statement, with insights into how shoppers are behaving, the importance of reviews, why researchers should be focusing on actions rather than theoreticals, and also why the typical decision-making funnel no longer holds.
Now that's Significant
Now that's Significant: The market research podcast brings together the greatest minds in the insights industry to discuss the pertinent challenges and opportunities we're facing.
The team from Infotools rotate the hosting responsibilities to bring a range of passion, experience, energy, and views to the show.
Check out transcribed episodes on our website at Infotools | Resources