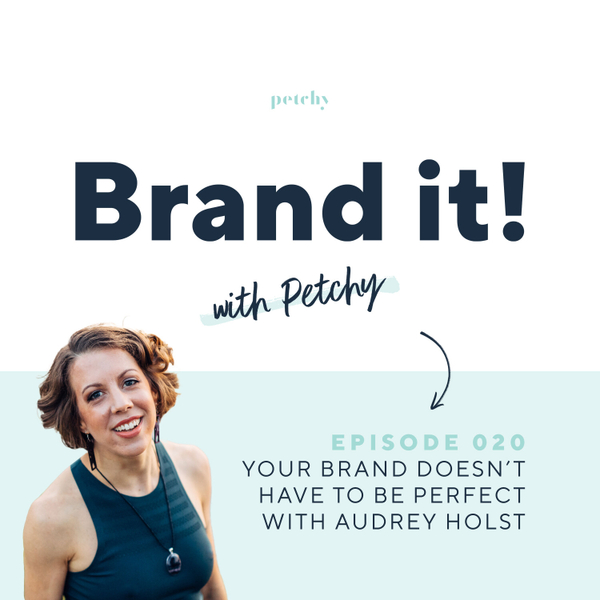 Brand it! with Petchy
You're not perfect - and your brand doesn't have to be either w/ Audrey Holst
E20
48:12
February 4th 2021
In this episode I share a conversation with Audrey Holst, about perfectionism and how it can impact your brand.
Audrey Holst helps people reform their perfectionism so they can reclaim their agency and put their full energy into what really matters. Her work uses a combination of mindfulness and neuroscience tools, and through her Fortitude & Flow® Process, Audrey guides individuals and groups through a holistic experience to shift the way they approach themselves and the things that matter to them – for good.
Trigger warning: In this episode we talk about bullying and the long term effects it can have – and I do get quite personal at one point. If you feel like that would trigger you or be uncomfortable to listen to, please skip this episode. And if you want to talk about these issues, my inbox is always open!
Shownotes: https://petchy.no/shownotes/020
For those who want to connect with Audrey, you can find her here:
Noticing meditations for perfectionists
↓
And if you want the free branding checklist I mentioned towards the end of the episode: get it here
Brand it! with Petchy
Strategic branding shouldn't be complicated!
Buckle up, because you're about to discover that brand strategy isn't just for 7-figure celebrity entrepreneurs or massive multi-national brands. It's for you too! Every other week(ish), I talk all things branding & strategic design, with a sprinkling of entrepreneurship – in a mix of solo episodes and interviews with carefully curated guests.
I'm firmly on team #keepingitreal, and I don't shy away from sharing the reality of running a business. And I swear. I bet you can handle it though.
Petchy xx