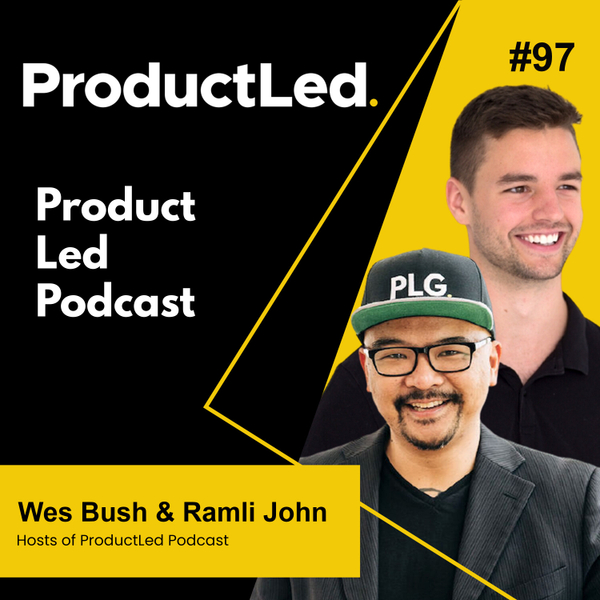 ProductLed Podcast
2022 PLG Predictions and 2021 in Review with Wes Bush and Ramli John
E97
31:12
January 11th 2022
A lot happened in 2021—both good and bad—but today's episode is all about wins!
ProductLed founder and CEO Wes Bush and managing director Ramli John wrap up the year by looking back on some of its highlights. They go through two of the ProductLed Podcast's most episodes and weigh in on what's next for the podcast. They also touch on some things from the ProductLed blog, give examples of products that have done well, and share their predictions for product-led growth in 2022.
And because this is the season of giving, stick around until the end for a chance to win a special gift!
Show Notes
[01:15] The Product-Led Growth community's "wins" in 2021
[04:02] About the most popular ProductLed Podcast episodes and how the podcast is planning to move forward
[09:30] ProductLed's most popular blog posts for 2021
[14:25] Tools that give sales team product engagement data will gain more traction
[15:20] The days of the "free monopoly" are upon us
[18:00] The point of value is moving earlier in the customer journey compared to before
[20:45] Being "product-led" will be seen as more than a "product thing"
[24:18] Product-led tools are going to explode and product-led companies (or product-led/sales-led hybrids) are going to take the mainstream
[27:20] Leave a review for the ProductLed Podcast for a chance to win a vintage Product-Led Growth hat—and if you don't want to do that, join the ProductLed cohort!
[29:25] Ramli's next steps
Links
Product-Led Growth Certificate
How to Grow a 7-Figure SAAS Business Using Product-Led Growth (Episode 83)
How Codecademy Acquired 50M+ Users According To The CEO (Episode 78)
ProductLed Podcast
The ProductLed Podcast is a weekly interview series with both product-led growth leaders and practitioners who have real knowledge to share on what it takes to use their product to grow a business.