Profit Time
Profit Time is a show specially made for Green Industry Pros just like YOU! On this show I'll be talking about my experiences as a business owner in the industry and how my 41 years of knowledge and experience can benefit YOU! You don't have to go through the school of hard knocks like I did, learn from my mistakes and experience and even add some of your own! Feel free to call or text into the show with your stories, thoughts, or questions! This show is made for YOU with topics from selling, marketing and advertising, bidding and estimating, funny stories, and MUCH MUCH MORE! Listen live on Turf's Up Radio on Mondays Wednesdays and Fridays from 10am-11am EST!
Click here to download the Turf's Up Radio app where you'll find more great industry shows, news and live coverage of green events all over the country.
Monday's, Wednesday's & Friday's @ 10AM EST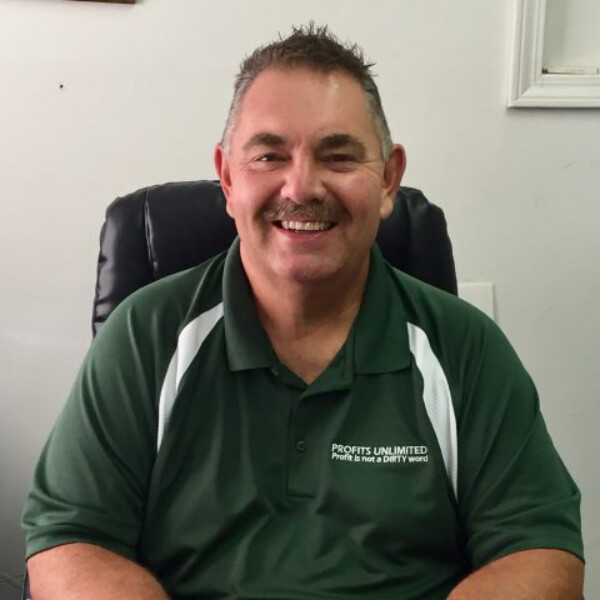 Wayne "The Profit" Volz
Host | Senior Contributor
I started my lawn and landscape business in 1979. At that time, I had very limited knowledge of how to calculate a fair and profitable price for my services. Pricing at what I thought the market would bear, asking the client what they had been paying, and matching competitors pricing were not only poor methods to operate my business, but a sure bet to overlook any potential PROFIT that may exist. In fact, that method of pricing my jobs put me $89,000 in debt as a two-truck operation and thinking I needed more work. Seeking answers to this dilemma proved to be an exercise in futility. Seemingly successful operators were either reluctant or unwilling to share information on bidding, cost calculation and contracts. Too many times, the contractors that you may be seeking advice from have no idea themselves "WHY THEY CHARGE WHAT THEY CHARGE"! Thus the cycle of failure continues year after year. How long do you want to put yourself through little or no profit, not being able to pay yourself regularly, starving in the winter and slow times of the year, and suppliers calling you all the time for payment? The frustrations that I experienced personally provided the impetus and passion to make available a professional bidding system that would provide the guidelines and proven methods to run a successful and profitable business regardless of its size. Whether you are a single person operation or a multi-crew company, we can help you earn what you deserve. Remember, we are "lawn guys" just like you. We know what you go through on a daily basis. Let us put our 4 decades of experience and industry knowledge to work for you.