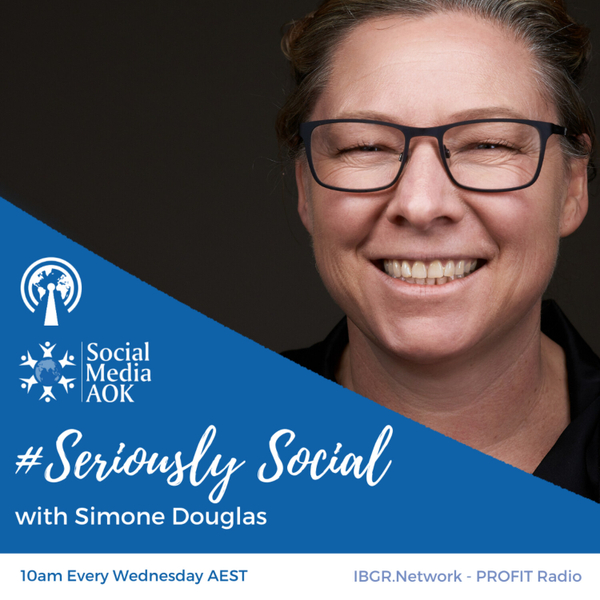 #Seriously Social with Simone Douglas
IBGR.Network - Profit Radio
Created by IBGR onAir Talent Simone Douglas • 28 episodes
#Seriously Social with Simone Douglas
Seriously social is your weekly hour of jam packed practical tips to maximise your reach and your impact with your current and potential customers in a way that connects and turns them into advocates for your business. Packed full of practical tips, amusing anecdotes and personal experiences Simone your host for the hour will deliver an amusing entertaining and pragmatic look at what it takes to solidify and continue your business growth in the world of sales and marketing.
Catch this show live by downloading the IBGR Business Growth Radio App for Android and iOS and gain access to even more great resources. Find the IBGR Business Growth Radio App on Google Play and in the Apple App Store.
So who is Simone Douglas? She is a Publican, and Executive Director for one of the biggest organisations in the world and the driving force behind South Australia's leading social media agency.
Just when you thought she couldn't do anymore, Simone Douglas decided to write a couple of books and take on a global radio show, its just how she rolls. You can join her weekly from 10am Sydney time to step out of the white noise and learn how to speak human in a world full of robots.
Listen to Simone LIVE on the IBGR Business Growth Radio App.