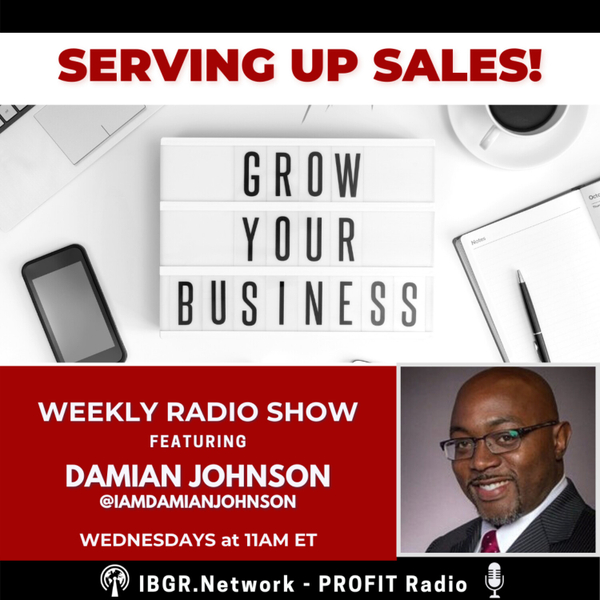 SERVING UP SALES! with Damian Johnson
DOWNLOAD. LISTEN. ENGAGE.
Created by IBGR onAir Talent Damian Johnson • 48 episodes
SERVING UP SALES! with Damian Johnson
Sales is the magic elixir for every business. Period. Every business needs a strong sales function to not only survive but also thrive. A business can recover from many missteps in its growth journey, including operational inefficiencies, bad product and marketing decisions but sales is what brings in the revenue to keep the doors open and the lights on. You'll never see a company go out of business because it has too many sales! In the Serving Up Sales show, we cover all aspects of the sales process including mindset as well as the tips, techniques and tools to increase closing rates and make the cash register ring. Ching Ching!  
Each episode has additional written information your might find helpful. Here is a complete listing of Show Notes. Want to continue the conversation? Add your thoughts in the comments section available at the bottom of each page of notes on the site. Simply click "read more" and let's get the conversations started!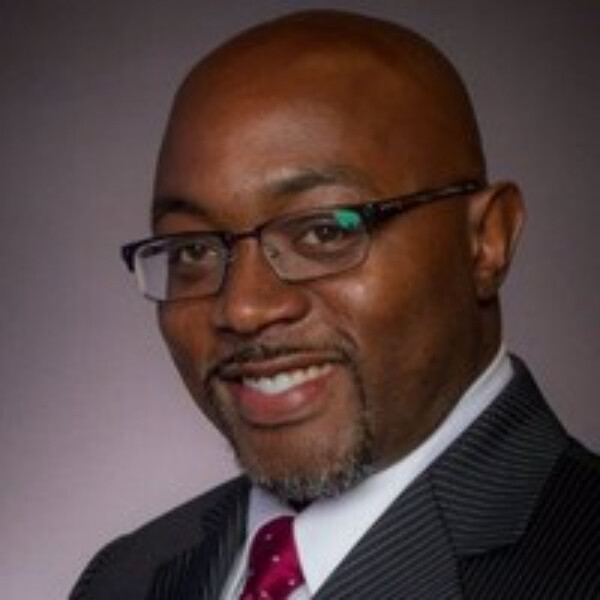 Damian Johnson
High Performance Sales Coach, Keynote and Motivational Speaker
Damian Johnson is an International High Performance Sales Coach, Keynote and Motivational Speaker, a Facilitator and Certified as a Maxwell Method of DISC Behavioral Trainer. He is also an Executive Director, Peer Teaching Partner (Teaching Faculty) and Program Advisor for the John Maxwell Team, one of the largest and most prestigious leadership development, coaching and training organizations in the world, where he provides insight, curriculum development, enrollment and team engagement.
After over two decades in a successful sales career in the mortgage sector, Damian continues to pursue his passion in sales and people development. He is the Co-Founder of the Black Entrepreneurs Institute (BEI) whose express goal is to help business owners seize and realize their potential to build profitable businesses and increase their revenue, income and impact for sustainability.
Damian is also the Owner of Mandeville Ingleside LLC, whose mission is to develop and equip leaders, professionals, business owners and individuals who are able to build stronger teams that deliver demonstrated optimal performance and results.
Damian is passionate about equipping leaders and helping people to take action that will maximize their potential. His success and experience has allowed him to advance his reach, influence and impact by working with international organizations and teams who want to leverage their sales teams potential through in-person and virtual training programs across the Caribbean Islands (Trinidad, Barbados, Jamaica), Europe (U.K.), Africa (Liberia), and South America (Costa Rica). In a strategic pivot to expand his reach internationally, he is also a Radio Talent with the International Business Growth Network.
Damian and his wife Kendra are the proud parents of two daughters, Ana Lei and Aviya, two sons, Ajani and Aziah, and even prouder grandparents of their grandson, Zhaire.
Damian broadcasts LIVE from Charlotte North Carolina