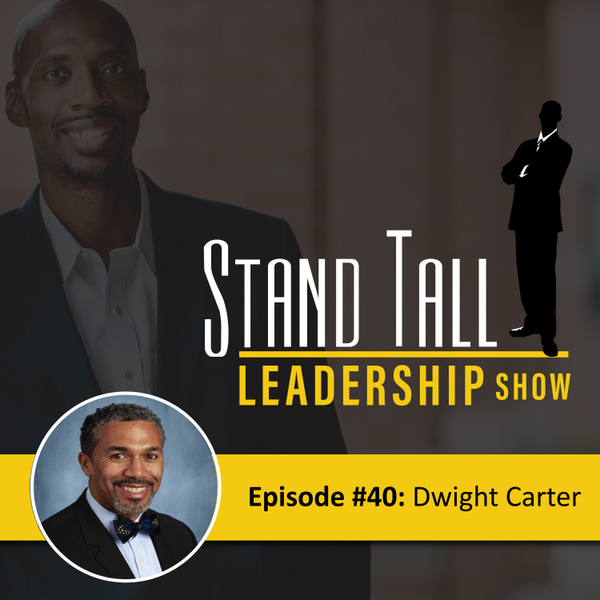 Dwight Carter is a nationally recognized school leader from Central OH.Because of his collaborative and innovative leadership, in 2010, he was inducted into the Jostens Renaissance Educator Hall of Fame. He was also named a 2013 National Association of Secondary School Principals Digital Principal of the Year, the 2014 Academy of Arts and Science Education High School Principal of the Year, and the 2015 Ohio Alliance of Black School Educators Principal of the Year.
He is currently an Assistant Director and Eastland Career Center in Groveport, OH.
He is the co-author of three books:
What's In Your Space?
Five Steps toBetter School and Classroom Design (Corwin, 2015)
Leading Schools in Disruptive Times: How to Survive Hyper-change (Corwin 2017)
10 Perspectives on Innovation in Education (Routledge, 2019).
Additionally, he has contributed to several educational books and articles.
STAND TALL LEADERSHIP SHOW
Hosted by Steve Bollar, also known as Stand TALL Steve an educational leader and master motivator.
"When you stand TALL you don't think small."
Steve works with forward thinking organizations who want to generate new ideas, improve their culture, and maximize leadership skills so they can stand TALL! His quick wit, experience, and in depth knowledge makes him one of the premier speakers, trainers, consultants available. When you stand TALL you don't think small.