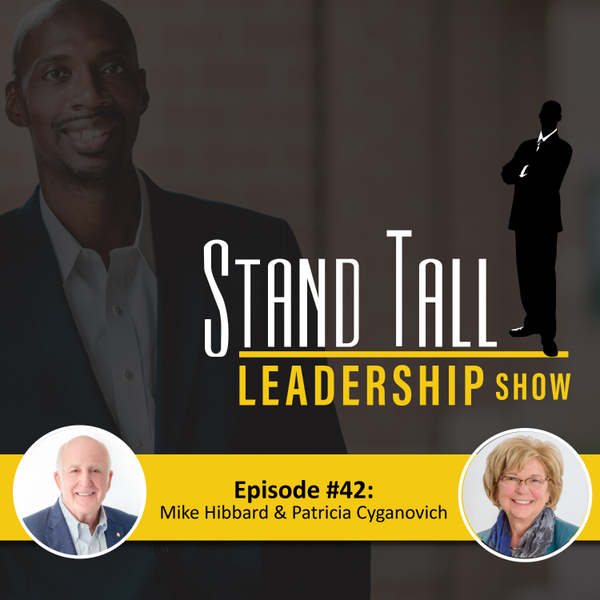 STAND TALL LEADERSHIP SHOW
STAND TALL LEADERSHIP SHOW EPISODE 42 FT. MIKE HIBBARD AND PATRICIA PISANO CYGANOVICH
S1E42
53:28
April 26th 2021
K. Michael Hibbard is the first generation off the farm in Missouri and the first to get a college education. He grew up in a fishing and hunting culture. There, Mike learned the lessons of persistence, tenacity, and resilience. Mike is an Eagle Scout, a retired public educator, a problem-solving coach, and a Rotarian.
He earned his B.S. in Biology at Kansas University, his M.S. in Biology at Purdue, and his Ph.D. in Science Education at Cornell. He was a K-5 science coordinator, a high school science teacher and department leader, a high school principal, and then an assistant superintendent for K-12 curriculum, assessment, and staff development for the rest of his 47 fulfilling years in public education.
Patricia Pisano Cyganovich was born and raised in Massapequa, New York, and she has devoted her entire professional career to public education. Teaching – first children and later other teachers and administrators – has always been her passion. After teaching secondary English for 9 years, Pat was a high school assistant principal and later proudly served as principal of a middle/high school for 30 years before her retirement. Committed to education for others as well as herself, Pat earned her B.A. in Secondary Education/English at New York State University College at Cortland, and her M.S. in Communication Arts at Western Connecticut State College. She was a graduate of the Harvard Graduate School Education Institute for School Leadership and earned her Ed.D. at Fordham University.
STAND TALL LEADERSHIP SHOW
Hosted by Steve Bollar, also known as Stand TALL Steve an educational leader and master motivator.
"When you stand TALL you don't think small."
Steve works with forward thinking organizations who want to generate new ideas, improve their culture, and maximize leadership skills so they can stand TALL! His quick wit, experience, and in depth knowledge makes him one of the premier speakers, trainers, consultants available. When you stand TALL you don't think small.