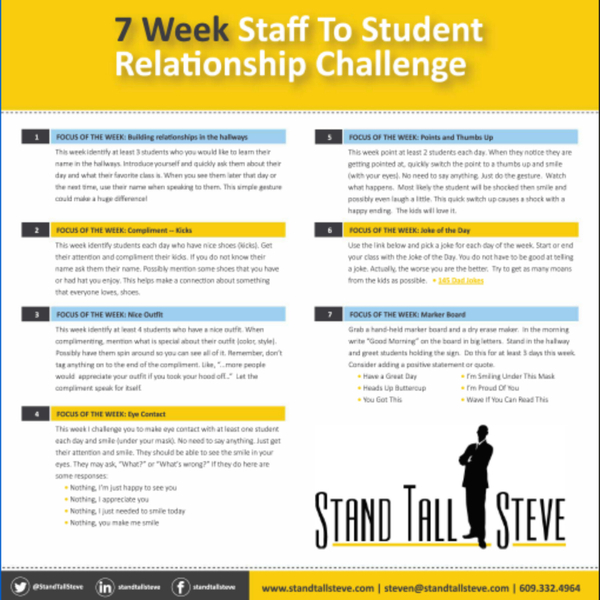 Join Steve in this episode as he discusses the art of building relationships with students. Make sure you go over to https://www.standtallsteve.com/ after the episode and request the information about Steve's "7 Week StaffTo Student Relationship Challenge" because it it is really helpful for laying the foundation climate and culture in the classroom.
STAND TALL LEADERSHIP SHOW
Hosted by Steve Bollar, also known as Stand TALL Steve an educational leader and master motivator.
"When you stand TALL you don't think small."
Steve works with forward thinking organizations who want to generate new ideas, improve their culture, and maximize leadership skills so they can stand TALL! His quick wit, experience, and in depth knowledge makes him one of the premier speakers, trainers, consultants available. When you stand TALL you don't think small.