Strategy for Breakfast
Is data the new oil? Are robots really stealing our jobs? How is the workplace changing post-pandemic?
Welcome to Strategy for Breakfast: the podcast about real business challenges based on real business conversations.   
Featuring opinion, facts, stories and stats around today's most interesting business and technology topics, Strategy for Breakfast provides the perfect start to your day: insights from inside some of the world's leading organisations, brought to life by our award-winning team of presenters. Want to know how best-in-class firms are tackling the talent crunch? Or moving to the cloud? Or taking on the platform giants? Or transforming operations in order to survive and thrive? This podcast gives you the inside scoop on hundreds of hours of business conversation, in only slightly more time than it takes to boil an egg. 
Each episode contains powerful and practical insights to help you grow as a leader, with lessons collected from the C-level, VP and senior director level leaders attending GDS Group events – providing you with the intelligence your company needs to make better decisions.  
Strategy for breakfast: the most important meal of the day. 
 GDS Group is a global events, research and technology services company dedicated to helping our clients meet the challenges posed by a fast-moving, disruptive business environment.  
Meet the Hosts
Alex is an experienced presenter, journalist and content creator who joined the team at GDS Group in 2022. With an extensive background in TV and newspapers, Alex is an expert storyteller with a real knack for connecting with audiences – both physical and virtual. He has hosted numerous B2B events with some of the world's biggest companies and is particularly passionate about sustainability.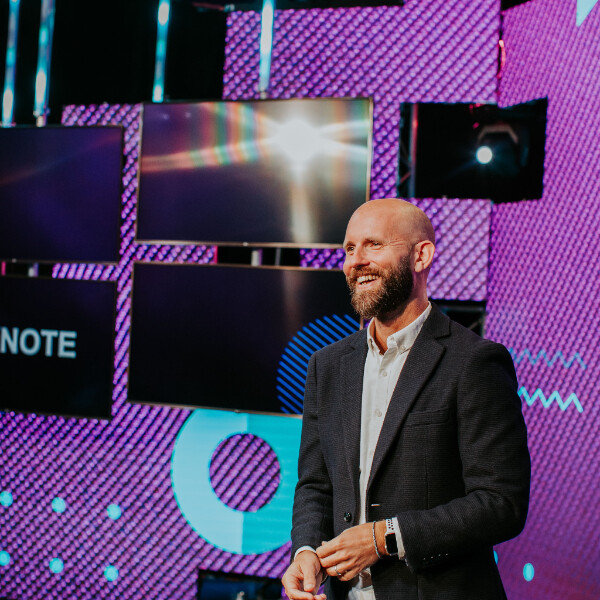 As a journalist, editor and presenter, Ben has been writing and speaking about business, people and technology for the past 20 years. As Editor-in-Chief of Business Management magazine and host of Meet the Boss TV (as well as work for The Guardian and Bloomberg, amongst others) he's interviewed some of the biggest names in business, spoken at international events and hosted countless roundtable discussions – a far cry from his early days working on music and skateboard mags. And while his love for music remains strong, it's fair to say his best skating days are probably over.
Editor and Presenter at Meet the Boss
An over 20-year veteran of radio and television, Colin Cosell is thrilled to pick up the mic as a co-host for GDS' Strategy for Breakfast Podcast! As a Master of Ceremonies for GDS Group, Colin has moderated hundreds of roundtable discussions along with several summits and live dinner events featuring corporate executives from some of the world's largest companies.
A Stamford, CT native but longtime New Yorker, Colin is also an Emmy Award Winning Broadcaster who moonlights as a stadium public address announcer for the NY Mets (MLB) and NY Riptide (NLL). When he's not moderating, podcasting, announcing, or hosting, Colin can be found at home cooking with his wife, Julia, and rescue pup, Bagel (who isn't much help in the kitchen).
Julia Belle is a broadcaster, political commentator, business trainer and award-nominated podcast host. She features weekly on BBC Radio 5 Live, and regularly covers news, current affairs and entertainment for BBC Three. She has hosted her own BBC election show, and has even done a TED talk!
Julia has interviewed some of the most influential figures in politics and business, about cabinet-reshuffles to crypto, but the early learnings from her decade-long TV career - where she started out in children's TV and Channel 4 sketch comedy - still sometimes come in handy!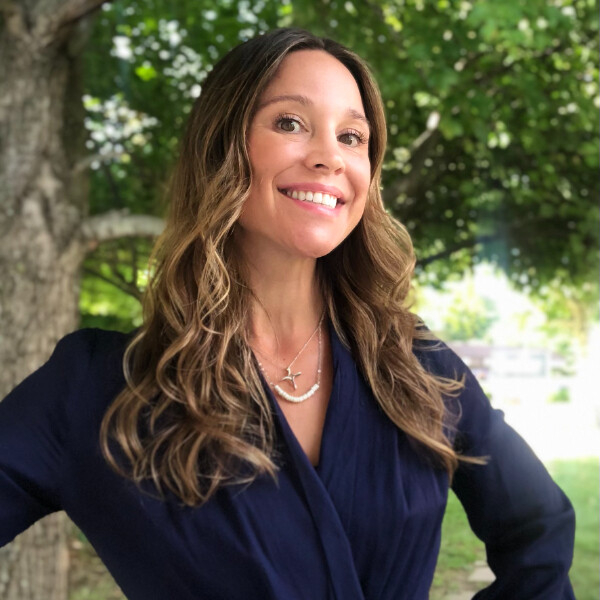 Kelley dreaded the obligatory "When I Grow Up" speech in elementary school. Couldn't sleep for days leading up to it. All those eyes on her? Judging her? She hesitated even raising her hand in class, knowing the heat she'd feel across her cheeks when she spoke.
So it made perfect ironic sense she grew up to be a TV reporter, delivering the news in front of thousands.
What shifted? Kelley learned the power of story! We've all got one, and we all love to listen to a well-told one. Through her work in TV news, corporate America, the nonprofit world, and now moderating and hosting GDS events with business executives from around the globe, Kelley has been passionate about presenting information and stories in compelling, empathetic language.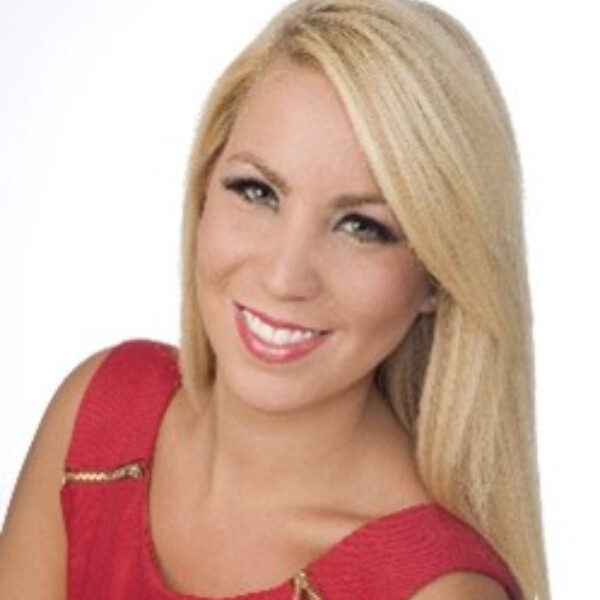 Kristina Cartwright is a senior editor and presenter for GDS Group & Meet the Boss. In this role she travels around the world hosting a wide variety of b2b events speaking with C-level executives about their digital transformation projects. She also moderates several successful digital summits, webinars, and virtual roundtable discussions. Kristina is the new co-host on the podcast, "Strategy for Breakfast." On the show she interviews guests and provides colorful commentary surrounding hot topics including innovation, security, and cloud migration. Kristina is an Emmy Nominated Reporter in New York with a background in TV News.
Prior to joining GDS she worked as a reporter and anchor for News 12 Networks serving the tri-state area. Kristina resides just outside of busy Manhattan with her rescue dog, Ellie.
Sarah recently joined GDS Group as part of the presenter and content team. She enjoys facilitating conversations with international business leaders on their transformation journeys. Her favourite discussions centre around people, and the importance of managing both customers and employees.
Prior to this, Sarah was a broadcast journalist; reporting and news-reading for BBC Radio 1 and BBC World Service. When she wasn't in the studio, she could also be seen on the mountains, ski instructing around the world like there's snow tomorrow!
After spending 12 years working in the events industry in London, Stephanie moved to Bristol in 2021 to join GDS Group as part of their presenter and content team. Since joining, she's become the Strategy for Breakfast podcast producer, and loves meeting and talking with guests to help our listeners on their transformation journeys.
Her favourite topics to discuss (other than music) are around diversity, environmental issues, and cyber security.
Fun fact about Steph, she once spoke on the Pyramid stage at Glastonbury before Barry Gibb from the Bee Gees performed, combining her love of speaking and disco.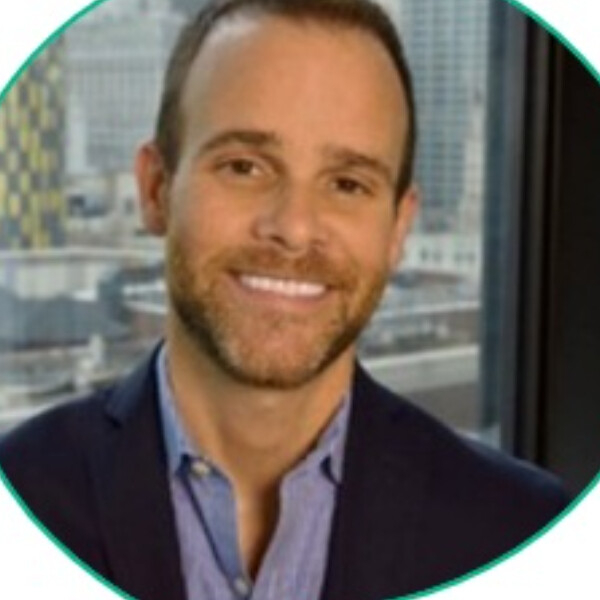 Tim is an Emmy award winning journalist who writes, hosts and moderates conversations surrounding digital transformation for GDS Group and Meet the Boss around the globe.
Prior to joining GDS Tim worked as a television news reporter and anchor at affiliates WENY, WUHF, WBRE and News 12 Westchester.
Tim currently resides in New York City and looks forward to the conversation that helps you solve your biggest transformation challenges.