SYNKD On Air
Connecting all facets of the green industry together through news, dialog and interviews.
Meet the Hosts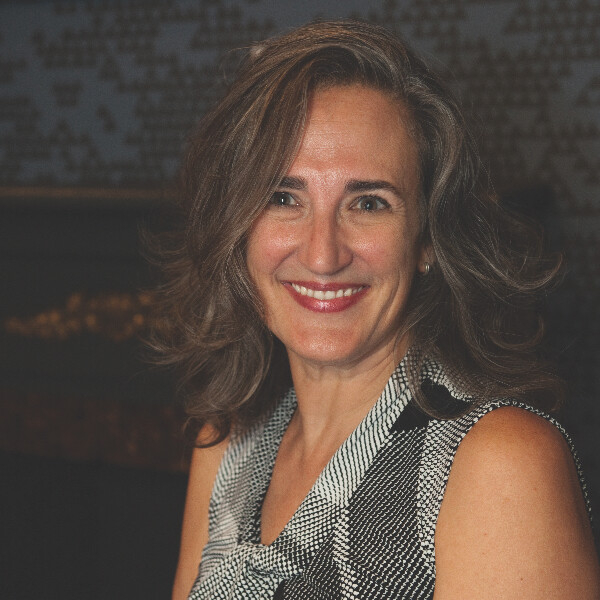 Meet Angelique Robb, a dynamic trailblazer who pivoted from a successful career in petroleum engineering to create award-winning landscapes. As a proud alumna of Louisiana State University, Angelique first made her mark in the oil industry, carving out a path of distinction in both the USA and the UK.
However, in 2008, an invigorating new chapter began in her life when she qualified as a landscape designer. Not one to shy away from challenges, Angelique then embarked on an entrepreneurial journey by establishing Papillon Designs and Landscaping Ltd in Scotland, UK. Under her visionary leadership, Papillon bloomed into a nationally acclaimed practice, sculpting awe-inspiring spaces that married beauty and functionality.
Driven by a relentless passion for her industry, Angelique strives to elevate standards and 'raise the bar.' Her dedication led to the birth of SYNKD (formerly known as Pro Landscaper magazine) in January 2021, a venture that brought insightful content to the South region with six captivating issues per year. Adding to her impressive roster of initiatives, Angelique pioneered the inaugural event (formerly FutureScape USA) in March 2022 in the vibrant city of Atlanta, Georgia.
Angelique Robb continues to inspire, innovate and impress, crafting a legacy as vibrant as her landscapes.
Get ready to meet Aimee, a vibrant first-generation Cuban-Puerto Rican, whose unique roots have cultivated a rich and diverse cultural perspective. A proud graduate of the University of Louisiana at Lafayette, Aimee first sharpened her professional prowess with a dynamic four-year stint in sales in the sun-kissed city of Miami, Florida, her beloved hometown.
In 2021, she embarked on an exhilarating new journey, joining the team of an up-and-coming industry venture. Aimee may be fresh to the landscape, but her enthusiasm and curiosity are boundless. She is thrilled to contribute to the company's growth, drawn by its resonating purpose and commitment to excellence.
Passionate about making connections and building bridges, Aimee is keen to immerse herself in the vibrant tapestry of companies that propel the industry forward. Adding a distinct flavor to her role, Aimee showcases her bilingual prowess by offering Spanish translations at the end of every podcast, expanding the reach of the conversation and embracing the diverse voices in the industry. Join Aimee on this exhilarating ride as she navigates this new terrain with unbridled enthusiasm and a ceaseless desire to learn.
Prepárese para conocer a Aimee, una vibrante cubana-puertorriqueña de primera generación, cuyas raíces únicas han cultivado una perspectiva cultural rica y diversa. Orgullosa de graduarse de la Universidad de Luisiana en Lafayette, Aimee primero afinó su destreza profesional con un período dinámico de cuatro años en ventas en la soleada ciudad de Miami, Florida, su amada ciudad natal.
En 2021, se embarcó en un nuevo y estimulante viaje, uniéndose al equipo de una prometedora empresa de la industria. Aimee puede estar fresca en el paisaje, pero su entusiasmo y curiosidad son ilimitados. Está encantada de contribuir al crecimiento de la empresa, atraída por su propósito resonante y su compromiso con la excelencia.
Apasionada por hacer conexiones y construir puentes, Aimee está ansiosa por sumergirse en el tapiz vibrante de las empresas que impulsan la industria. Agregando un sabor distintivo a su papel, Aimee muestra su destreza bilingüe al ofrecer traducciones al español al final de cada podcast, ampliando el alcance de la conversación y aceptando las diversas voces de la industria. Únase a Aimee en este emocionante viaje mientras navega por este nuevo terreno con un entusiasmo desenfrenado y un deseo incesante de aprender.