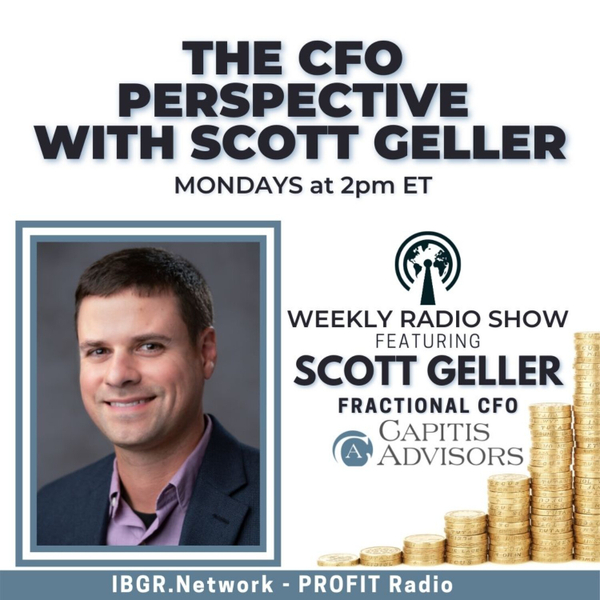 The CFO Perspective with Scott Geller
DOWNLOAD. LISTEN. ENGAGE.
Created by IBGR onAir Talent Scott Geller • 92 episodes
The CFO Perspective with Scott Geller
The CFO Perspective with Scott Geller every Monday from 2 to 3 Eastern quantifies your small business journey through optimizing cash, maximizing profitability, and financial preparation. Scott shares the insight and guidance with his listeners that he uses with his portfolio of clients as a 20 year experienced fractional CFO. The big difference is that you get it for free ... don't tell his clients ... in a concise hour long format each week. Join Scott at IBGR's 4th Season as he walks through the questions small business owners ask regarding their financials.
www.capitisadvisors.com
www.linkedin.com/in/scott-geller-110
Each episode has additional written information your might find helpful. Here is a complete listing of Show Notes. Want to continue the conversation? Add your thoughts in the comments section available at the bottom of each page of notes on the site. Simply click "read more" and let's get the conversations started!
Listen to Scott onDemand by downloading the IBGR Business Growth Radio App for Android and iOS and gain access to even more great resources. Find the IBGR Business Growth Radio App on Google Play and in the Apple App Store.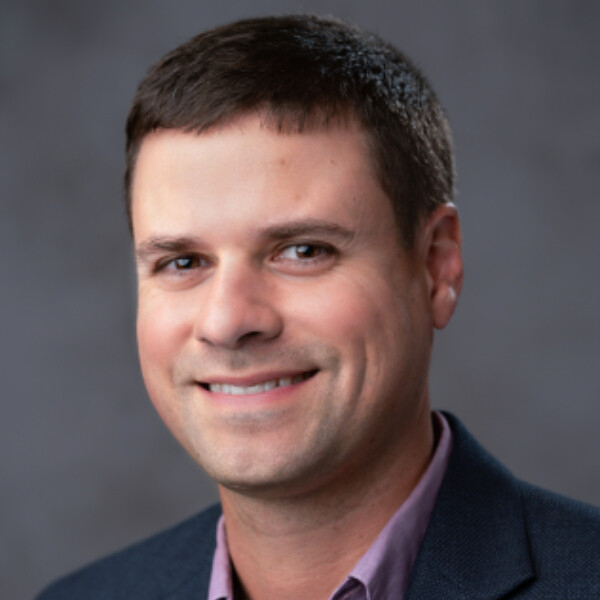 Scott Geller
Chief Finance Officer
Scott Geller with Capitis Advisors LLC is a results-oriented, highly motivated Finance Chief with twenty years of unique experience. Scott Geller focuses on providing strategic support, fractional CFO, or project consulting to assist your business in making informed decisions regarding growth, competitors, or meeting challenges.
He specializes in modeling, pricing, audit and risk, operational assessments, and budgeting, while reinforcing your legal, IT, and HR functions. Also bringing expense management, redundancy, and analysis for savings, along with leveraging and improving your ERP experience. Scott genuinely enjoys interacting and impacting all aspects of a business and is looking forward to doing the same with your company.
Scott has bank regulatory, audit, risk, and FP&A background at a large insurance company (Genworth) and most recently as the Chief Administrative Officer at a small technology and services Allianz backed company, Fusion Company. While at Fusion, Scott was responsible for CFO responsibilities including budgeting, pricing, planning, reporting, and accounting in addition to ERP, legal, IT security, and office operations.
Scott was deeply involved in a support and leadership capacity at Fusion from the initial spin-off from Allianz through the trials of creating an independent company and preparing for and reacting to a new market. Scott then guided Fusion through the activities around insourcing Fusion's capabilities and platform back in to an Allianz parent company, while winding down services with non-Allianz clients. His financial expertise at Capitis Advisors has strengthened smaller and young businesses through quantifying acquisitions, prepping for growth and scaling, forecasting future opportunities, and generally serving as executive advisor.
Outside of work, Scott enjoys staying busy with his two boys' sports, playing golf, and trying his hand at woodworking.
Scott broadcasts from Ashland Virginia