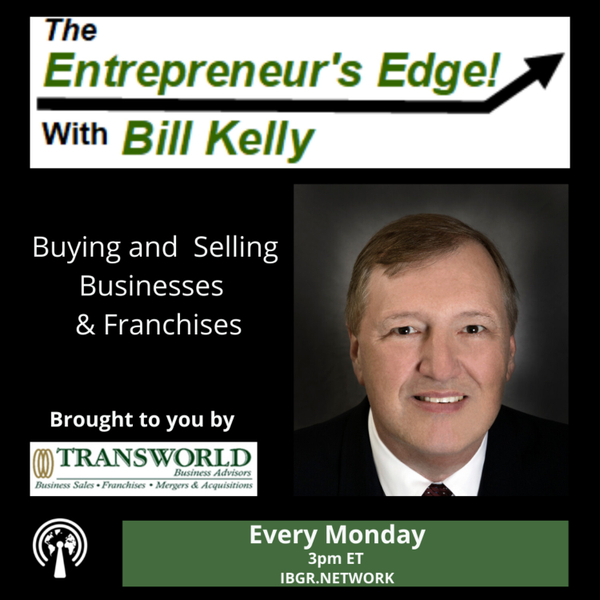 The Entrepreneur's Edge!
DOWNLOAD. LISTEN. ENGAGE.
Created by IBGR onAir Talent Bill Kelly • 28 episodes
The Entrepreneur's Edge!
Meet your host, Bill Kelly, serial entrepreneur, Senior Business Broker for Transworld of Richmond, and a Commercial Real Estate Agent for our affiliate company Planet CRE.
Over the next 52 episodes we will discuss the best practices and strategies for buying and selling businesses and franchises using the proven methods developed over 45-year by Transworld Business Advisors and hearing from guests and professionals I have the pleasure to work with.
Each episode has additional written information your might find helpful. Here is a complete listing of Show Notes. Want to continue the conversation? Add your thoughts in the comments section available at the bottom of each page of notes on the site. Simply click "read more" and let's get the conversations started!