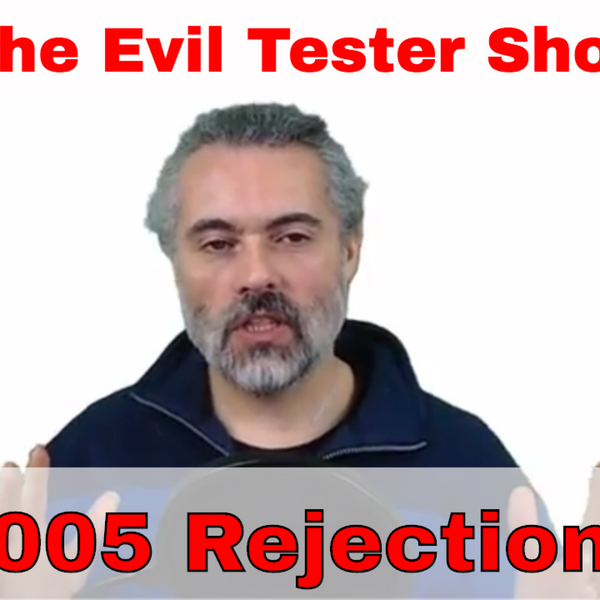 In this podcast we talk about Rejection.
You will receive rejection in many parts of your life. Happens to everyone. Everyone. The important thing is how you react to it. It is possible to allow a rejection to knock you flat and suck the motivation out of you so you give up. You have to understand that that reaction is a choice. And giving up, is probably the wrong choice.
In this podcast we will cover other choices you can make and strategies you can adopt to deal with and handle rejection.
* How to develop resilience
* How to handle rejection
* Sales is "get the right offer, in front of the right person, at the right time".
* Rejection is built in to the sales process.
* Nature abhors a vacuum how to avoid doubts filling a confidence vacuum
---
You can support me on Patreon https://patreon.com/eviltester (and receive extra content)
Hire me for consultancy and buy my online books and training at:
- https://compendiumdev.co.uk
- http://eviltester.com
- http://seleniumsimplified.com
- http://javafortesters.com
The Evil Tester Show
Software Testing and related topics from Software Development Expert Alan Richardson. Covering topics like: Software Testing, Exploratory Testing, Test Automation, Test Management, Software Development and Programming. Show notes at https://eviltester.com/show
Support Us
Become a Patron