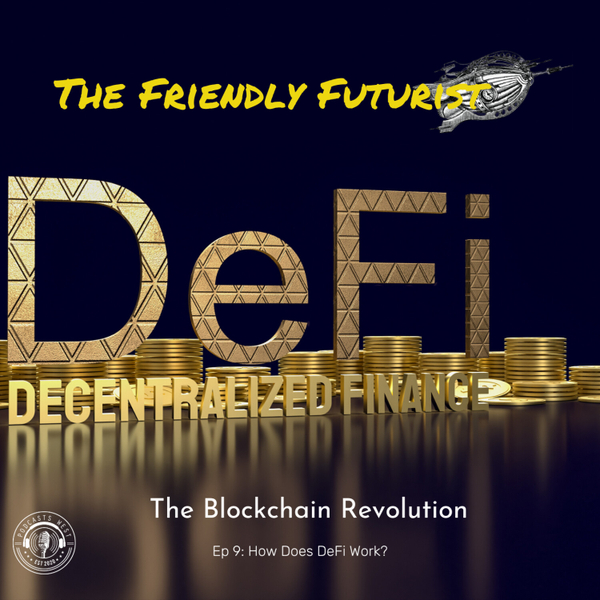 So what is DeFi? DeFi, or Decentralised Finance, is one area of Web 3 that you may not have heard of. Yet, by cutting out the middle man in the traditional finance industry, it has the potential to lift millions into a better way of life.
Today's guests are Vanessa Pestritto,  Director of Partners of Agoric the JavaScript-native smart contract platform for a decentralised future. As a Proof of Stake (PoS) blockchain and JavaScript-native smart contract platform, Agoric offers developers and enterprises a secure, reliable, and interoperable ecosystem for deploying and managing DeFi applications.
For further information, visit https://agoric.com/
Apurva Chiranewala from Block Earner. Block Earner is an Aussie Fintech startup that aims to bring decentralised finance to the masses.
For further information, visit: https://blockearner.com.au/
Remember, folks, that this podcast is for educational purposes only and should not be seen as financial advice. Please do your own research before any finance or investment decisions.
What topics and or trends would you like to hear about? Send in your thoughts to [email protected]
Tweet me directly: @friendlyfutruri1
How to support me :)
Join the new Discord community and meet fellow Futureheads here
Leave a 5-star review and spread the word! Let's grow the movement of optimists and forward thinkers! https://www.podchaser.com/podcasts/the-friendly-futurist-1602097
Creating weekly podcasts is thirsty work, so why not shout Dave another tasty soy flat white? https://www.buymeacoffee.com/futureheads
The full interviews for each of our guests are available on my Substack https://substack.com/profile/20391916-the-friendly-futurist?r=c52i4&s=r&utm_campaign=profile&utm_medium=web
Alternatively, you can tip us with Bitcoin Cash here: https://cointr.ee/podcastswest
We have also pledged for Unicef, to help with humanitarian efforts during the Ukraine crisis., will you join us? Any small change will help https://www.unicef.org/appeals/ukraine
Our book of the Month for April 2022 is The Fourth Industrial Revolution by Klaus Schwab, you can get your copy here: https://amzn.to/3lJp3rN
Check out the blog here: https://read.cash/@the_friendly_futurist1 or here friendlyfuture.medium.com
Visit the Podcasts West YouTube channel here: https://www.youtube.com/channel/UCY9hvqPLDx-zP3wwuUMcoUQ
The Friendly Futurist
Are you ready to board the good ship SS Tomorrow?
The Friendly Futurist. The podcast all about a user-friendly future, covering the intersection of social change, big tech, and megatrends, mixed with some dope ass beats. Think of the show as the intersection between Emerging Technology with Implications on Society and The Environment.
Each week we chat with experts in:
Blockchain, Cryptocurrency, The Metaverse, Agtech, Future of Food, Future of Work, Future of Energy, Biotech, Transhumanism, Biohacking, AI, Quantum Computing, Regenerative Agriculture, Nanotechnology, Climate Change, Electric Vehicles, Space Exploration, CBD Products, Introduction of UBI (Universal Basic Income), Return to Slow Fashion and so much more
Remember to Stay Curious and The Future is User Friendly!
See acast.com/privacy for privacy and opt-out information.
Support Us
Podcasts West is a non-profit media outlet based in Perth, Western Australia. If you love what we do, then please leave a tip or donation, worldwide via Bitcoin Cash. All proceeds get reinvested directly back into our content.