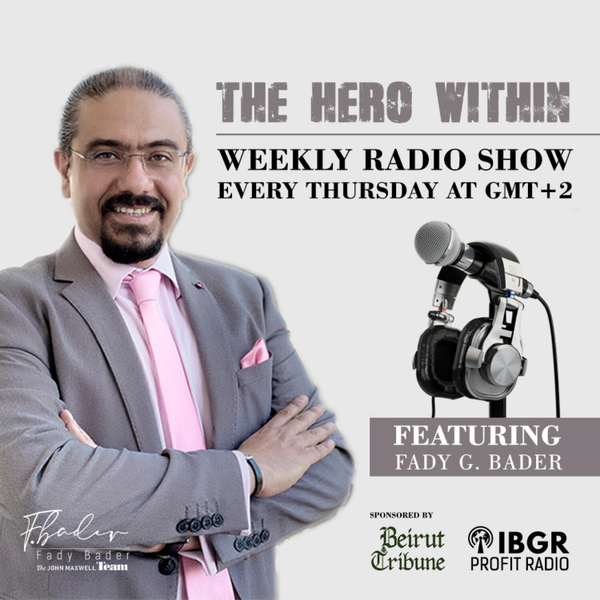 The Hero Within with Fady G. Bader
DOWNLOAD. LISTEN. ENGAGE.
Created by IBGR onAir Talent Fady G. Bader • 44 episodes
The Hero Within with Fady G. Bader
FADY BADER 
Career Development, Success & Engagement Specialist
Founder and Editor in Chief – www.beiruttribune.com
Founder of Epic Minds – Consultancy and Capacity Building
TV Host – Mariam TV – Lebanon 
Independent Researcher – Medieval Crusading History and Chivalric Orders
Philosophy Instructor
Toastmaster – Lebanese Chapter  
Master Life Coach - Speaker and Trainer
John Maxwell Certified Team Member
Connect on Social Media:
@fadygbader (Instagram – Linkedin – Twitter)
@Fady G. Bader (Facebook)
Each episode has additional written information your might find helpful. Here is a complete listing of Show Notes. Want to continue the conversation? Add your thoughts in the comments section available at the bottom of each page of notes on the site. Simply click "read more" and let's get the conversations started!