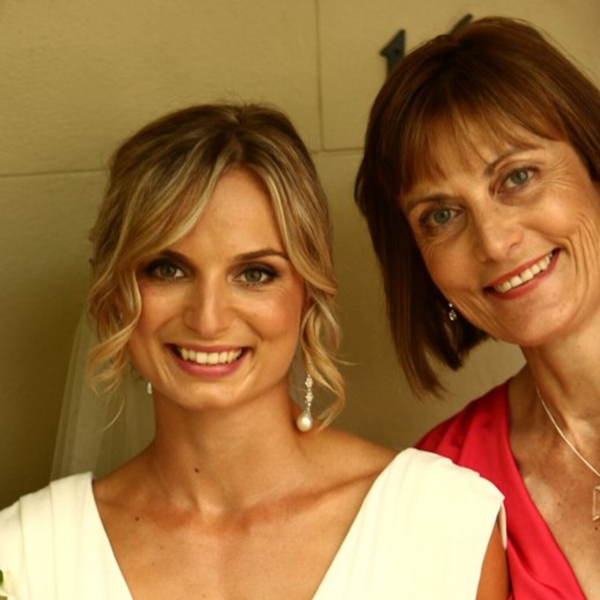 This podcast is very dear to my heart. Today I am joined by Robyn Edleston, the mother of one of my close personal friends, Kate Callaghan.  
Kate was an internationally respected nutritionist, author and hormone healer who passed away one year ago today – on June 25, 2020 – after a short but courageous battle with breast cancer, aged just 36 years old. 
Throughout Kate's cancer journey, we worked together to process the devastating diagnosis and the emotions surrounding it. It was an enlightening practice for myself, and for Kate, to work through the complex emotions within such an event, and an experience that I will cherish forever (you can listen to my podcast with Kate here). 
Kate was an exceptional woman; brave, determined and an absolute fighter right up until the end. Robyn shares many of the same beautiful qualities as Kate and she and I have worked together to help process the emotions throughout the various stages of grief after we said goodbye to Kate.  
In this moving podcast, Robyn shares with us an insight into her life with the incredible Kate Callaghan, the rollercoaster of Kate's cancer, and the emotional upheaval that such a diagnosis can inflict on a family. I hope you enjoy this special conversation.
**Please note an addition. Before Kate did go to Mexico she did travel to Australia after a friend organised her to see an additional private oncologist. She was prescribed medications.
Website:
https://drjinong.com and to read the article written by NZ Herald on 25th June 2021.
The Art Of Listening To Your Body
My name is Dr. Jin Ong I'm a cathartic release therapist, professionally trained as an osteopath, psychosomatic therapist, western acupuncturist and herbalist.
I'm fascinated by the mind-body connection and how your physical body is a manifestation of your emotional state.
My aim is to create awareness to the underlying emotions behind pain, injury and disease in the body as well as behvioural dysfunctions and mental imbalances. I do this using a unique blend of eastern and western philosophies and a good dose of intuition.
I love reading the body and what it's really trying to tell us through it's physical presentation, injury, pain or illness. I call it the art of listening to your body. It's all about understanding yourself and others on a deeper level.
I guide people to recognise their purpose in the world by bringing light to the issues that hold them back. I do this through an intuitive understanding of how the body speaks to us and help clients develop their emotional awareness and take actionable steps to achieve their goals.
If you want to learn to tap into your innate intuitive sense in an easy to understand way come and join me.
Pain stories are fascinating and there is so much we can learn from them. Join me as I'm joined by inspirational people who share how their life changed after their painful experience- what they had to surrender to and how their life looks now.