Word-Up with Pastor G
Teaching people to live in right relationship with God Pastor's Motto: "When we line our lives up with God's word, we will live in total victory"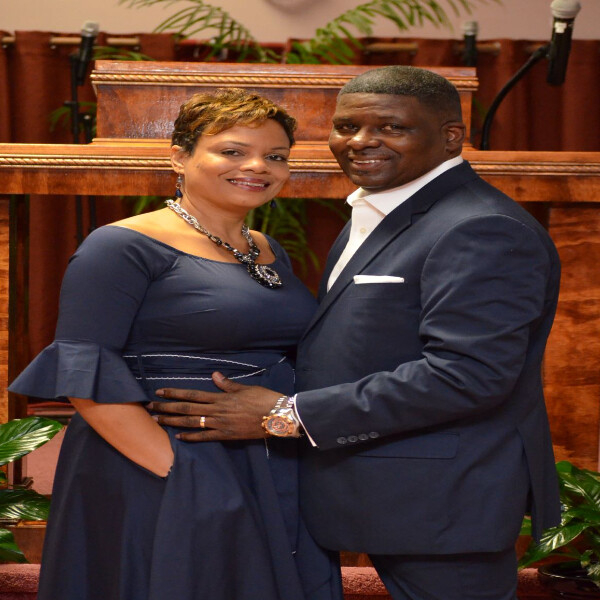 Pastor James F. Goodman, a native of Sumter, S.C. is a 1979 graduate of Sumter High School. He continued his education at Minnesota Graduate School of Theology where he received his Bachelor of Arts degree in Theology and Biblical Studies. He was ordained in August 2009 by the Sumter Missionary and Educational Association. Pastor Goodman is a living example of what he teaches, "That God is looking for true believers and not church-goers." His lifestyle exemplifies his tireless efforts of commitment to the ministry that God has birthed in him, A.L.I.V.E. Praise and Worship Center and Ministries in Sumter, SC, where he serves as Sr. Pastor.
This humble man of God is no stranger to those who meet him. Interestingly enough, he has changed the lives of many! His teachings bring forth definite transformations in the lives of those who have an ear to hear what thus saith the Lord. Pastor Goodman, a modest servant of God, shares his accomplishments and success with his beautiful wife, Tonya F. Goodman, and two sons, Jacoby and Jamie. He accepts his calling graciously and is thankful to his parents, Robert Lee and Helen R. Goodman for their love, support, and teachings; which helped to prepare him for the calling that God had ordained for his life!
Pastor Goodman admonishes all to live in relationship to God. His motto is: "When we line our lives up with God's word we will live in total victory."
Support Us