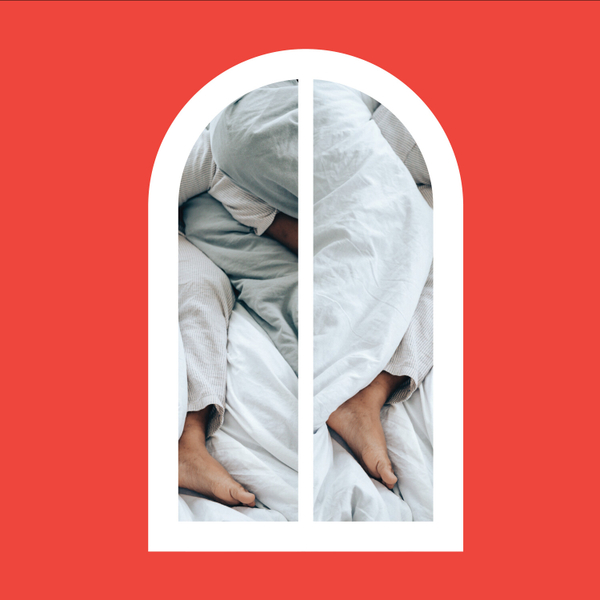 There's a good chance you've never thought much about the type of duvet you have.
But there's actually quite a lot of interesting history, science and culture bound up in the different approaches to co-sleeping, both in Denmark and around the world.
In this episode Sam and Josefine speak to people around the world about their experience of using duvets.
In Denmark it's common for couples sleeping on the same double bed to each have their own separate duvet(!)
In many parts of the world this is unheard of - and suggests that there is a lack of intimacy between the partners.
This first episode of What The Denmark we take a deep dive into something you may never have considered - whether you should try using a shared duvet or separate duvets when you go to bed.
Featuring interviews with historians, scientists and a variety of different Danes and Internationals, you'll no doubt think about your co-sleeping arrangements differently after listening!
Learn more at: https://www.whatthedenmark.com/blog-post/duvets
What The Denmark | Danish Culture for Expats, Internationals and Danes
Danish culture can be pretty confusing, especially if you are not from Denmark.
This podcast is on a mission to resolve cultural confusion in the country.
Co-hosts Sam Floy (British podcaster, "The Outsider") and Josefine Volqvartz (Danish TV journalist, "The Insider") speak to experts and members of the public to understand and explain why something so normal in Danish culture is confusing to outsiders.
Rather than simply point fun, or say something like "Danes have an ironic sense of humour" we go deep, by speaking to experts to explain why.
Importantly, this show is as much for Danes as it is non-Danes.
What The Denmark is an educational, entertaining and inclusive show where we take a curious look at things that seem normal in Denmark, and get to the bottom of why.
If you've ever felt that you want to understand more about Denmark and Danish culture, then this is the podcast for you!
Learn more at https://www.whatthedenmark.com/