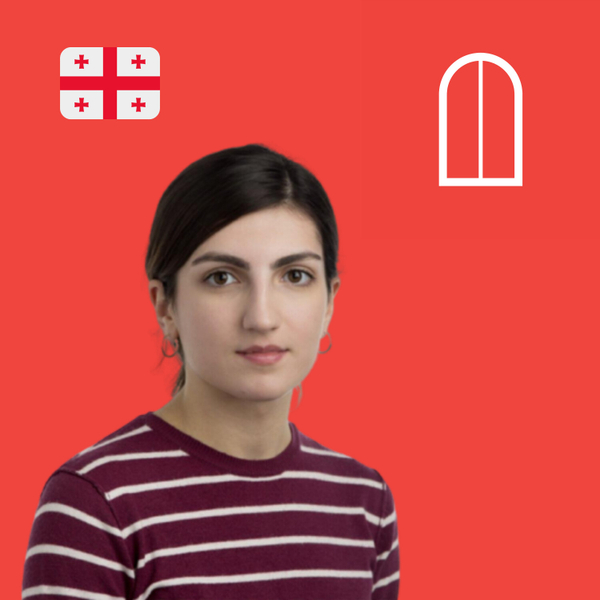 Guki is originally from Georgia (the country, not the US state), and moved to Denmark for studies after growing up fascinated by Scandinavia.
This is a different type of episode to our usual ones, where we speak with people are learning about Danish culture after moving to Denmark.
These interviews, we feel, are a great way to learn practical advice from others adapting to Denmark, but also to get fresh perspectives on things that seem peculiar to outsiders.
Guki and Sam talk about a variety of different topics, including:
Guki's experience growing up during conflicts in Georgia
Similarities between Georgia and Denmark (rice pudding)
Differences (approach to drinking; people volunteering in Denmark; how Danes queue)
Advice for people new to Denmark
as well as how Guki's parents are still worried about her cycling.
Learn more at: https://www.whatthedenmark.com/
Do you have some interesting advice to share?
Be in touch via the contact form on the website + subscribe to the What The Denmark newsletter (via the website) where you'll receive details of how to be interviewed on the show.
We'd also love to hear what you think of these types of episode. Should we do more? Let us know!
What The Denmark | Danish Culture for Expats, Internationals and Danes
Danish culture can be pretty confusing, especially if you are not from Denmark.
This podcast is on a mission to resolve cultural confusion in the country.
Co-hosts Sam Floy (British podcaster, "The Outsider") and Josefine Volqvartz (Danish TV journalist, "The Insider") speak to experts and members of the public to understand and explain why something so normal in Danish culture is confusing to outsiders.
Rather than simply point fun, or say something like "Danes have an ironic sense of humour" we go deep, by speaking to experts to explain why.
Importantly, this show is as much for Danes as it is non-Danes.
What The Denmark is an educational, entertaining and inclusive show where we take a curious look at things that seem normal in Denmark, and get to the bottom of why.
If you've ever felt that you want to understand more about Denmark and Danish culture, then this is the podcast for you!
Learn more at https://www.whatthedenmark.com/